Baerbock seeks to strengthen transatlantic alliance
Germany's Foreign Minister Baerbock highlights the close partnership between the two countries at the start of a visit to the US lasting several days.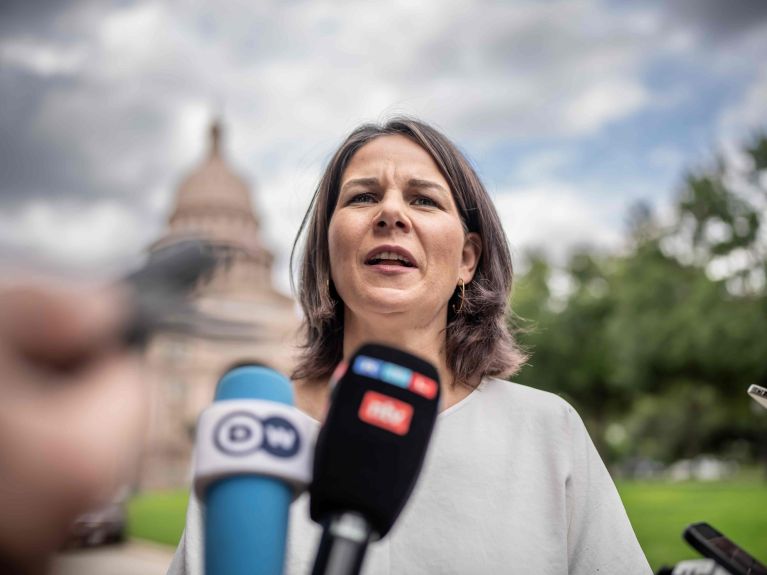 Austin (dpa) – Germany's Foreign Minister Annalena Baerbock wants to strengthen cooperation with the US. "We have seen the great importance of our transatlantic partnership over the last year and a half in particular," said Baerbock in the course of an extended trip to the US. While Europe was staring into the abyss with the war in Ukraine, there was one thing that could always be relied upon, she said: "The US and Europe stand side by side with the people of Ukraine." The minister began a trip to the US lasting several days by visiting Austin, the capital of Texas.
Baerbock emphasised that partnership with the US was long-term. She said she wanted people to be able to "rely on each other tomorrow and the day after tomorrow" as friends and partners, so as to be able to join forces and move things forward together. Topics ranged from the development and regulation of critical technologies and the reduction of risky economic dependencies to dealing with the global climate crisis, she said.
In view of the US presidential elections in November 2024, the Foreign Minister is also keen to find out about the political mood in the country in Texas, and later also in the US capital of Washington. Several sessions of talks with US Secretary of State Antony Blinken are scheduled to take place in Washington, too. "I want to make our shared bridge across the Atlantic even stronger and ensure it continues to be future-proof," the Minister announced. Next week Baerbock plans to attend the UN General Assembly in New York. Federal Chancellor Olaf Scholz is also expected at the United Nations.