Bonn among top travel destinations
The travel guide "Lonely Planet" has chosen the former German capital as one of the top ten cities to visit in 2020.
22.10.2019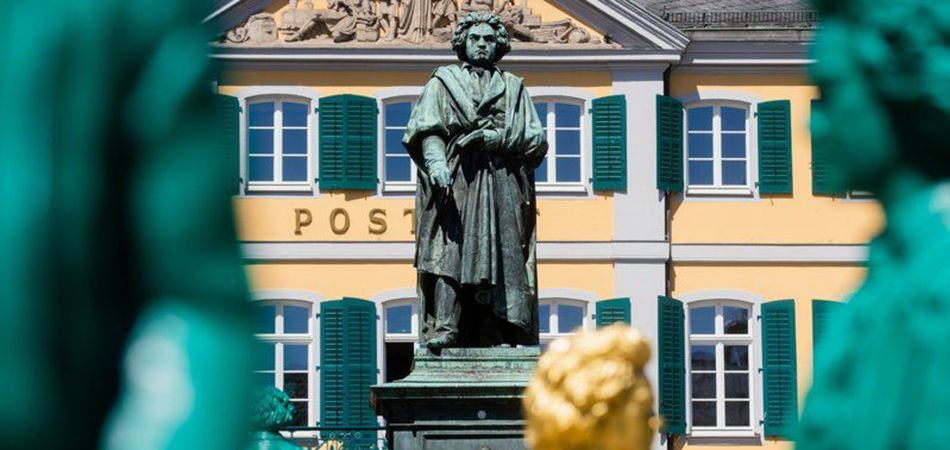 London (dpa) - Bonn, the city of Beethoven's birth and the capital of West Germany before reunification, is among the top 10 cities to visit, according to the 2020 travel guide put out by Lonely Planet.
The city on the Rhine takes fifth spot in the guide, which was published on Tuesday, coming in behind Salzburg, Washington, Cairo and Galway in Ireland, and ahead of La Paz, Kochi in India, Canada's Vancouver, Dubai, and Denver in the US state of Colorado.
The accolade follows a second place for Germany as a country in the 2019 guide, based on 100 years of the Bauhaus and 30 years after the fall of the Berlin Wall.
Hamburg made it to fourth place on the city listings in 2018, with the new Elbphilharmonie cited as a central attraction.
Beethoven (1770-1827) is cited as the main reason for the prominent spot. "The former capital of West Germany disappeared off the radar, when Berlin became capital of reunified Germany. But in 2020, Beethoven's 250th birthday, Bonn returns to the spotlight," it said.
"Anyone strolling through the mediaeval old city to the pointed towers of Bonn Minster and the splendid Hofgarten (court garden), receives a gentle hint of the romantic atmosphere, that gave wing to Beethoven," it said.
It also highlighted the city's cafes, with regional wines and beers and tradition of outdoor eating on the banks of the Rhine.