Bosch opens chip factory in Dresden
At a time when semiconductors are in short supply worldwide, Bosch is opening a new factory in Saxony. Production is scheduled to begin in July. Will this bring relief to the market?
08.06.2021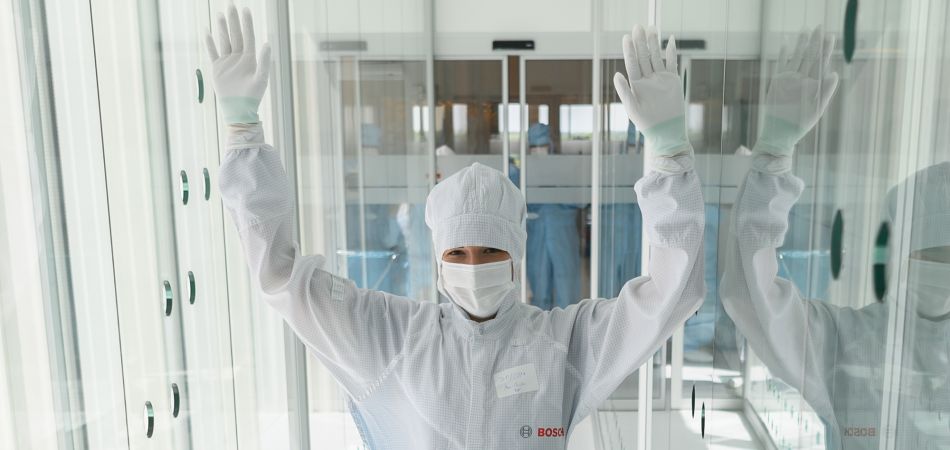 Dresden (dpa) - In the midst of a global chip crisis, tech giant Bosch is strengthening Germany and Europe as an industrial location by opening a new semiconductor factory in Dresden. According to the company, the new plant in the Saxon state capital represents the largest single investment in the company's history, costing around one billion euros. Bosch plans to start production at the plant as early as July.
At the digital opening ceremony on Monday, German Chancellor Angela Merkel (CDU) emphasised that "in the past, oil was considered the lifeblood of an economy, but today we are more dependent on semiconductors than ever before". Germany and Europe must therefore strive to become more independent and catch up with Asia and the USA in this key technology, she added.
Bosch plans to manufacture chips for the Internet of Things and the automotive industry on 300-millimetre wafers in Dresden. The plant is fully digitised and interconnected. In the long run, some 700 jobs are to be created at the site, compared with 250 at present. "By bringing the launch forward, we are helping to relieve some of the pressure," said Bosch CEO Volkmar Denner, referring to the shortage of semiconductors.
Many carmakers and electronics manufacturers are currently struggling because there are not enough chips available on the market. The current semiconductor shortage was caused partly by the surge in demand for notebooks and other computer technology during the coronavirus pandemic. Recently it has been carmakers in particular that have been suffering.
More about brands and markets