Cabinet approves nationwide emergency brake
The lockdown is to be tightened. The federal government wants to break the third coronavirus wave with uniform regulations.  
13.04.2021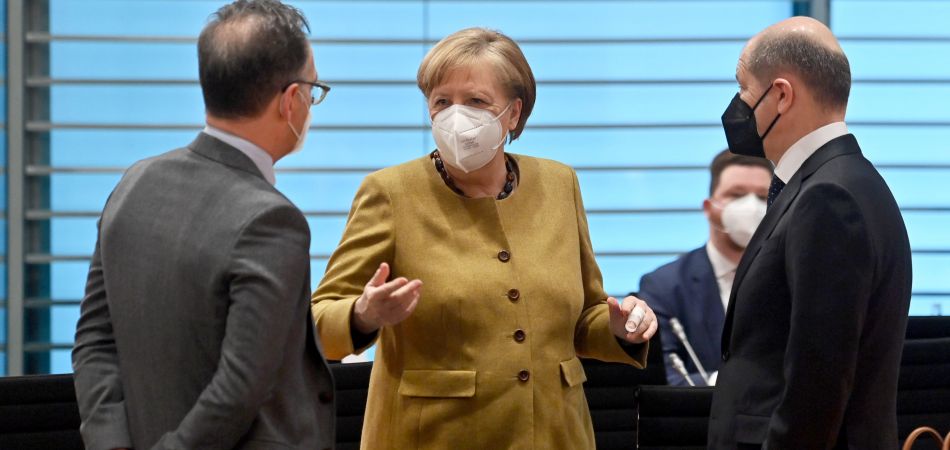 Berlin (dpa) - People in many parts of Germany will have to prepare themselves for curfew restrictions and closed shops in line with binding nationwide guidelines. A corresponding amendment to the Infection Protection Act was passed by the Federal Cabinet in Berlin on Tuesday.
Under the new regulations, people will in principle not be permitted to be outside a home or a garden belonging to it from 9 p.m. to 5 a.m.. This will not apply if for example a person needs to leave their home to care for animals or to go to work. These and other restrictions will apply if the seven-day incidence exceeds 100 for three consecutive days in a district or an independent city. This means that there are more than 100 newly infected persons per 100,000 inhabitants within one week.
A new section 28b of the Infection Protection Act is also to stipulate that private gatherings in public or private spaces are only permitted if they are attended by no more than the members of a household and one other person, including associated children up to the age of 14.
Among other things, most shops and recreational and cultural facilities as well as restaurants and cafés will not be permitted to open if the rate of incidence is higher. Exercise will only be allowed in the form of non-contact individual sports. Overnight accommodation for tourism purposes will be prohibited in the event of corresponding incidence rates in a region.
After the Cabinet decision, the law is to be passed by the Bundestag and pass the Bundesrat in an accelerated procedure, if possible.
The latest coronavirus updates here