Candidates nominated for German Future Prize
Biontech's mRNA technology, a novel technique for better CT images, and a rubber alternative are among the candidates.
16.09.2021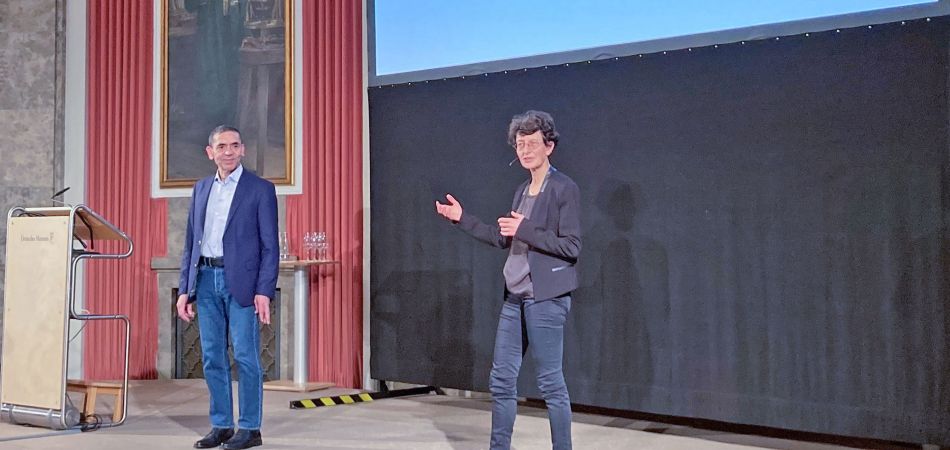 Munich (dpa) - The Mainz-based company Biontech, which was one of the first in the world to launch a coronavirus vaccine together with US pharmaceutical giant Pfizer, has been nominated for the German Future Prize 2021. Other teams nominated for the prize have developed a novel technique for better computer tomography images and developed a rubber alternative.
The three research teams presented their developments at the Deutsches Museum in Munich on Wednesday. Federal President Frank-Walter Steinmeier will present the 250,000 euro award on 17 December in Berlin. It is one of the most important science prizes in Germany.
It is hoped that the mRNA technology already used by Biontech in the coronavirus vaccine could be used against many other diseases in the future, such as cancer or autoimmune diseases. It will open the "door to a new world of treatment", said Biontech co-founder Ugur Sahin.
A new CT technique promises advances in diagnostics, including for coronavirus infections. A quantum-counting computer tomograph, developed by Siemens Healthineers AG in Forchheim, achieves images that are twice as sharp and finer tissue characterisation with a 40 percent smaller dose of radiation and contrast agent, the applicants reported.
The third project involves using Russian dandelion to produce an ecologically compatible rubber alternative. Researchers from the University of Münster and the Fraunhofer Institute for Molecular Biology and Applied Ecology IME based there have developed robust plants that have high yields. The tyres, produced by the manufacturer Continental in Hanover, reportedly have comparable properties to conventional products.