Carbon neutrality by the year 2050
German Chancellor Angela Merkel has claimed she supports the EU mission to reach carbon neutrality at the Petersberg Climate Dialogue.
14.05.2019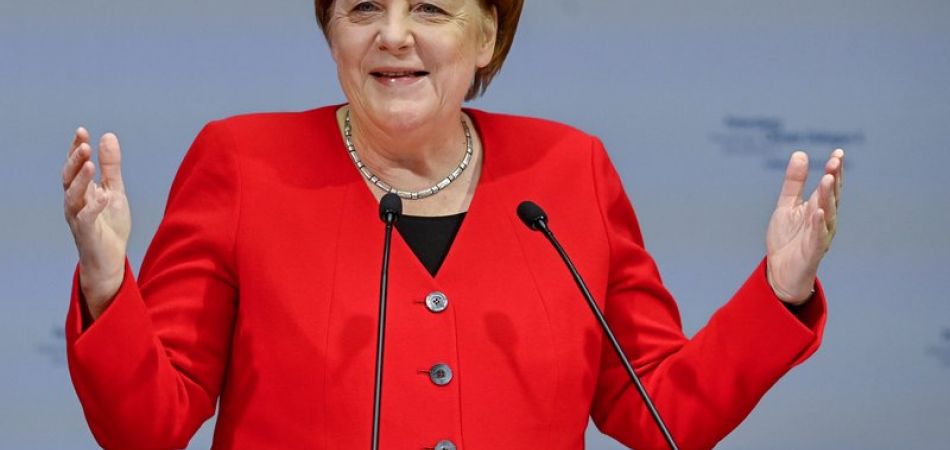 Berlin (dpa) - German Chancellor Angela Merkel has raised the prospect of backing an EU target for reaching carbon neutrality by 2050 during international climate talks in Berlin on Tuesday.
Merkel said she wants ministers in her cabinet to find a way for Germany to reach carbon neutrality by 2050, though such a path would not mean eliminating all emissions. Instead, Germany would compensate some emissions through afforestation and carbon capture.
"The discussion should not be about whether we can do it," the chancellor said, addressing representatives from 35 countries at the Petersberg Climate Dialogue. "Instead, it should be about how we can do it."
If a "sensible answer" can be found to make this happen, Germany could get behind current calls to have the European Union set a climate neutrality target for 2050, she said.
French President Emmanuel Macron recently indicated that his desired EU target was "zero carbon for (the year) 2050."
Domestically, Merkel is under pressure from her junior coalition partners, the centre-left Social Democrats, to do more to meet Germany's goal of slashing emissions by 40 per cent on 1990 levels by 2020.
Germany - Europe's biggest economy - is currently on course to cut levels by 32 per cent.
By 2050, emissions of carbon dioxide (CO2), the most important greenhouse gas, are supposed to be 80 to 95 percent below 1990 levels in Germany.
The Petersberg Dialogue format was set up in 2010 in a bid to inject new energy into climate negotiations following the failure of a UN summit in Copenhagen a year earlier.
The Berlin talks, co-hosted by Chile, are part of preparations for the COP25 summit set for December in the South American country. Tuesday was the second and final day of talks.
CO2 is mainly produced through the burning of coal, oil and gas, cement production and other industrial processes. Germany's atmospheric CO2 concentration is now more than 45 percent higher than in pre-industrial times, or before 1750.
Since then, the average global temperature has risen by about one degree Celsius.