Climate protests in Germany
The Fridays for Future movement is mobilizing worldwide. Tens of thousands of young people are also taking to the streets in Germany.
24.05.2019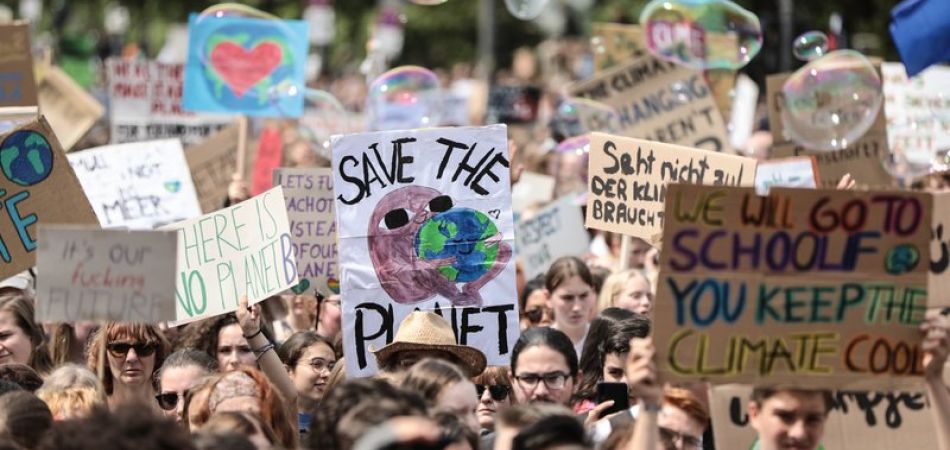 Hamburg (dpa) - Two days before the European elections, several thousand mainly young people have taken to the streets of Hamburg, Germany's second largest city, to demand a better climate policy. At the second so-called global climate strike of the Fridays for Future movement on Friday up to 17,000 demonstrators marched through the city centre, according to the police.
The participants shouted "We are here, we are loud because you are stealing our future!" and held up posters with the signs saying "Climate protection instead of coal pollution," "Save the world" and "Stop climate killers."
A Hamburg spokeswoman for the movement said at noon on Friday that she expected that the number of participants would continue to increase into the early afternoon. Many school children and students did not want to join until after school, important exams or lectures.
As part of the massive protest, the organizers of the Fridays for Future network have planned rallies at more than 1,600 locations in over 120 countries. There are protests planned for at least 218 German cities, more than in any other country. According to the police, 10,000 participants have registered for the demonstration in front of the Brandenburg Gate in Berlin.
The second climate protest day was meticulously prepared, the main initiator, Greta Thunberg of Sweden, as well as German activist Luisa Neubauer and fellow campaigners from all over the world wrote in a guest article in the "Süddeutsche Zeitung" newspaper: "We have spent countless hours organizing and mobilizing, when we could have been simply hanging out with our friends or learning for school." They called on adults to join the young demonstrators.
Fridays for Future calls on policymakers to heed science when it comes to climate issues, comply with the goals of the Paris Climate Change Agreement and take decisive action to stop global warming at 1.5 degrees Celsius.
This time, however, the movement is also focused on the European elections. Thunberg, who as a 16-year-old, like many supporters of the movement, is not yet eligible to vote, called on young voters to go to the polls. Anyone who wants to draw attention to the climate and environmental crisis and worries about future living conditions can use their vote as one of the most effective means, she said in a video message published on Instagram.