Congratulations for von der Leyen
Politicians from all over the world congratulate and express their expectations of the new EU Commission President.
17.07.2019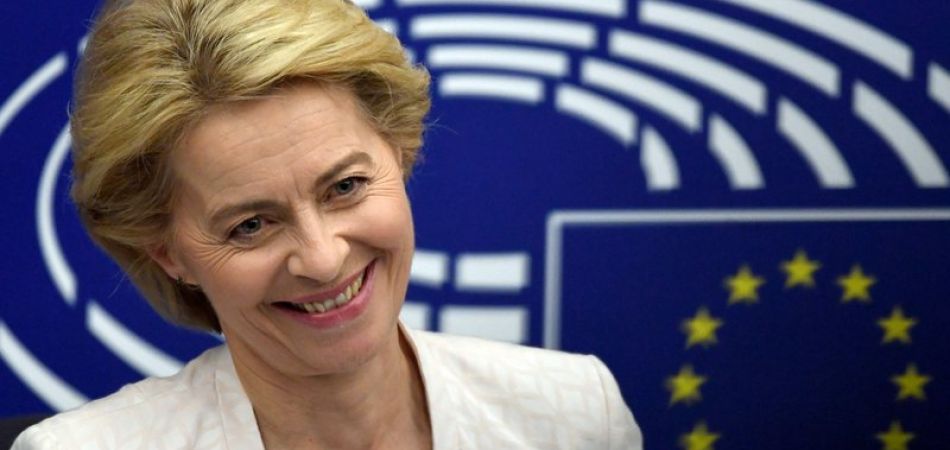 Berlin (dpa) - Leaders from around the world sent Ursula von der Leyen their well wishes after she was voted as the new head of the European Commission. Here are a few of the more important ones:
GERMAN CHANCELLOR ANGELA MERKEL praised her former defence minister as a "committed and convincing European" and said she looked forward to a good relationship. "Even though I'm losing a long-time minister today, I'm gaining a new partner in Brussels," said the chancellor.
EU COMMISSION PRESIDENT JEAN-CLAUDE JUNCKER sang his successor's praises in three languages - French, German and English. "The first woman is finally at the top of the EU Commission," he wrote on Twitter. He followed it with: "This job is a huge responsibility and a challenge. I am sure you will make a great President."
FRENCH PRESIDENT EMMANUEL MACRON also send his well-wishes: "Today Europe has your face" - a face of public engagement, ambition and progress, he wrote on Twitter. Macron had been strongly opposed to another German politician, Manfred Weber, taking the position.
RUSSIAN PRESIDENT VLADIMIR PUTIN offered von der Leyen a partnership of equals after congratulating her. Putin added that he was convinced her vast political experience and international authority would pave the way for the EU Commission to undertake constructive work.