12.10.2018
'Dinner for One' postage stamp
Deutsche Post perpetuates the short and cult film "Dinner for One" on a new special stamp.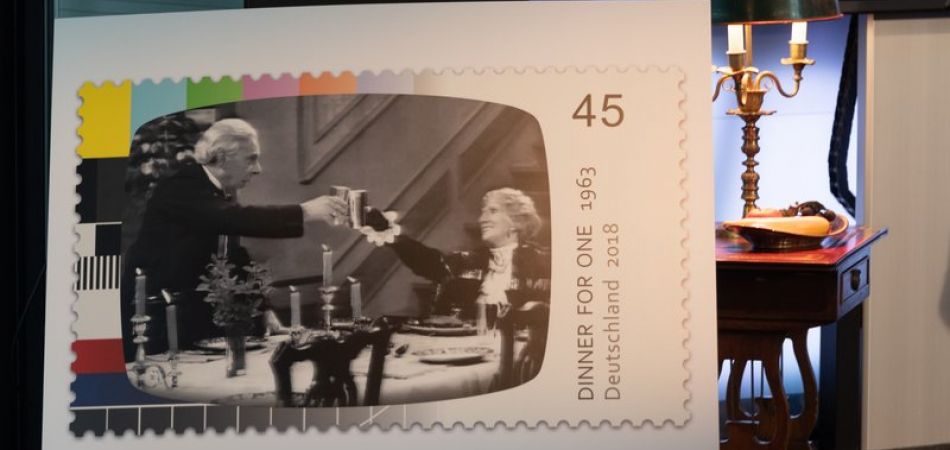 Hamburg (dpa) - Fans of the British comedy sketch "Dinner for One" won't have to wait until New Years Eve to see the characters in the classic on German television. Now they can see Miss Sophie and her butler James on a special postage stamp unveiled on Thursday by the German Post Office and the north German broadcasting network NDR. Some 4.7 million of the stamps were produced.
The stamps show British comedian Freddie Finton (James) and May Warden (Miss Sophie) toasting each other. It was 55 years ago that the short sketch, in English, was produced for German TV audiences by NDR, and it has been repeated countless times on several other regional channels in Germany ever since. Last New Year's Eve, around 17 million TV viewers watched no fewer than 20 broadcasts of the film, an NDR spokesman said.
Starting in 2016, the Deutsche Post began issuing special stamps dedicated to "German TV Legends." The "Dinner for One" classic is the third in the series.