Environment minister praises COP26 resolutions
Coal is to be phased out worldwide. Germany's Environment Minister Schulze praised the agreement reached at the UN Climate Change Conference as historic.
15.11.2021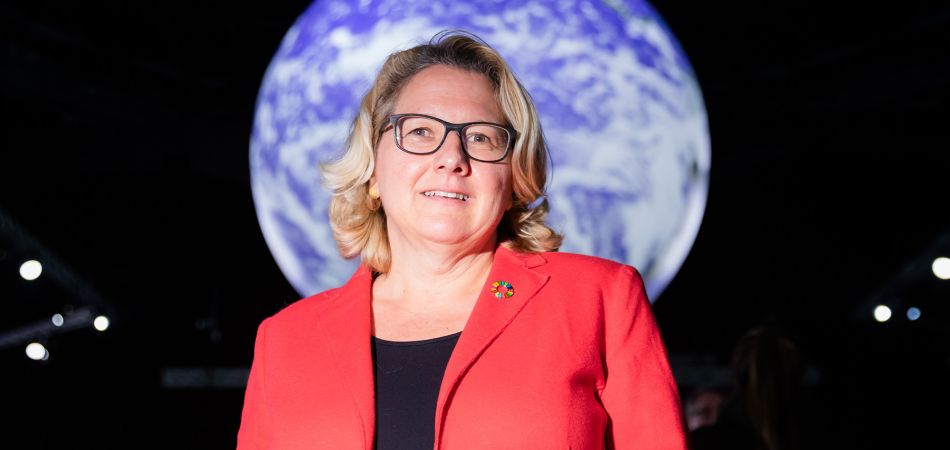 Glasgow (dpa)- According to Germany's Environment Minister Svenja Schulze, the decisions taken at the UN Climate Change Conference have set the stage for a global phase-out of coal. "It is now clear around the world that coal will be phased out and that there will be an end to fossil fuel subsidies," Schulze said. In Glasgow, "something truly earth-shattering has been achieved". Now it is a matter of expanding renewable energies, rewetting moors and regenerating forests, she added.
For the first time, the UN Climate Change Conference had called on the world's states to start phasing out coal. Signed by around 200 states, the "Glasgow Climate Pact" that was approved on Saturday also calls for "inefficient" subsidies for oil, gas and coal to be removed. However, the wording was weakened at the last minute due to pressure from China and India. Some of the decisions taken in Glasgow were considered insufficient, especially by environmentalists and climate activists.
In the final declaration, countries make a clear commitment to the goal of halting global warming at 1.5 degrees as compared to pre-industrial times – rather than just to below two degrees, as stated in the Paris Agreement of 2015. To this end, they are to step up their so far inadequate climate protection plans for this decade by the end of 2022. The declaration also states that global emissions of climate-damaging greenhouse gases must fall by 45 percent in the 2020s if the 1.5-degree limit is to be reached. It also pledges more financial aid for poor countries so that they can adapt to the consequences of the climate crisis, which will be fatal in many places.
More about climate and energy