08.02.2019
February 8th: News from Germany
Record year for German exports + Germany and Visegrad Group work on migrant scheme + Merkel praises the secret service.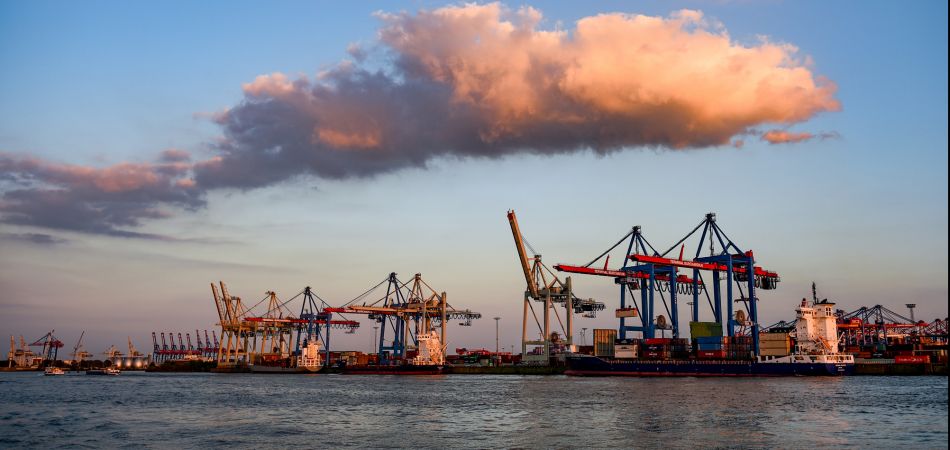 Another record year for German exports, but pace slows 
Frankfurt (dpa) - Despite global trade disputes, German exports had their fifth record year in a row in 2018, but the pace of growth has slowed significantly. Exports of goods "Made in Germany" increased by 3 per cent to 1,317.9 billion euros (1,494 billion dollars) over the year, the Federal Statistics Office in the city of Wiesbaden said on Friday. In 2017, exports had risen by 6.2 per cent.
Especially at the end of the year, German exporters were hit by headwinds: After a weak November, exports fell by 4.5 per cent in December compared to the same month in 2017.
Germany and Visegrad Group work on migrant scheme
Bratislava (dpa) - Germany and the four Central European countries of the Visegrad Group indicated they plan to work more closely together following years of disagreement at a leaders' meeting in Bratislava on Thursday. On the question of refugees entering the European Union, Poland, Hungary, the Czech Republic and Slovakia agreed with Germany to fund a development project in Morocco aimed at tackling the causes of migration.
The four Visegrad countries strongly reject the more liberal approach to migration adopted by Germany and have resisted EU attempts to have them accept refugees for resettlement.
Merkel praises the secret service as she opens new HQ in Berlin
Berlin (dpa) - German Chancellor Angela Merkel praised the work of the country's foreign intelligence service (BND) as she officially opened its new billion-euro headquarters in Berlin on Friday. She said the service had achieved a successful transformation after the fall of the Iron Curtain that split Europe between East and West and the end of the Cold War.
In view of the crises in the world, Merkel said she was convinced "that Germany needs a strong and efficient foreign intelligence service more than ever."