Federal Government to decide on emergency aid
The Federal Cabinet wants to make 400 million euros in emergency aid available for the flood victims. This is to be followed by a reconstruction fund worth billions.
21.07.2021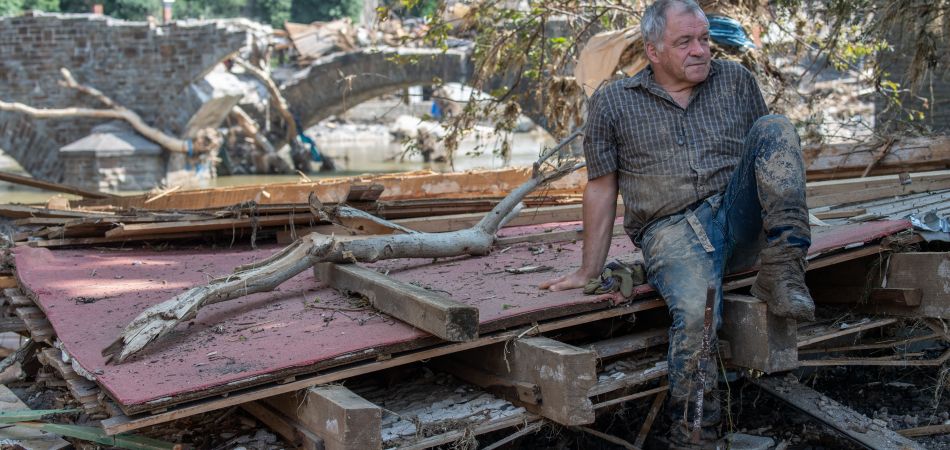 Berlin (dpa) - One week after the disastrous flooding began, the Federal Government wants to pave the way for millions of euros in emergency aid this Wednesday. The aim is to repair the worst damage to buildings and municipal infrastructure and to provide financial support to those in direst need. The total amounts to roughly 400 million euros, half of which is to be paid by the Federal Government and half by the states. In addition, a reconstruction fund worth billions of euros is planned. The size of this fund will not be decided until the extent of the damage can be predicted more precisely.
The disaster, which has claimed more than 170 lives, will be discussed for the first time in the Federal Cabinet on Wednesday. Chancellor Angela Merkel (CDU) and Vice-Chancellor Olaf Scholz (SPD) have already promised unbureaucratic aid for the flood victims. "I hope this will be just a matter of days," Merkel said on Tuesday during a visit to the badly damaged Bad Münstereifel. Finance Minister Scholz promised in the "Rheinische Post": "The Federal Government will do everything it can to support all those affected quickly and as unbureaucratically as possible."