Fewer orders for German machines
Orders for machinery made in Germany slumped by 17 per cent in August. Trade conflicts and Brexit are among the causes.
04.10.2019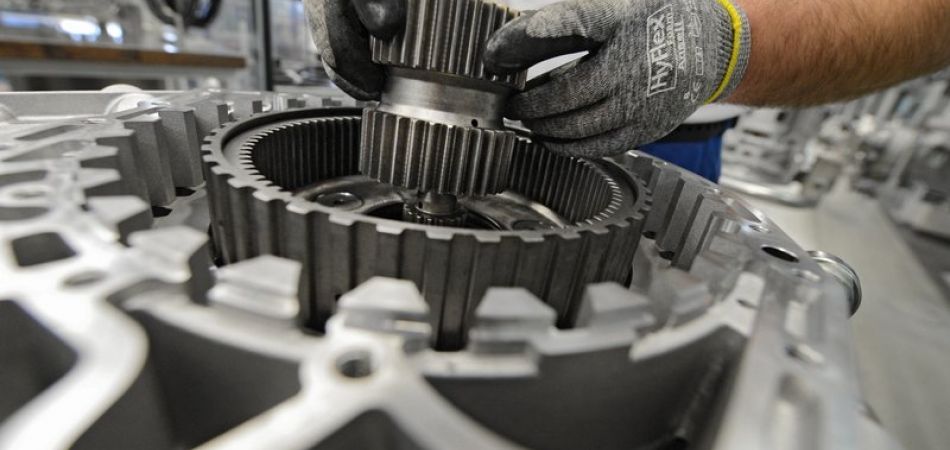 Frankfurt (dpa) - Germany's machine manufacturing companies took another hit in August, with orders falling by 17 per cent compared to the same month last year, the Mechanical Engineering Industry Association (VDMA) said on Friday.
"As feared, the previous months were only a breather with single-digit minus rates," VDMA economic expert Olaf Wortmann said in a statement.
Domestic orders decreased by 12 per cent in real terms, while foreign orders were down 19 per cent.
The export-oriented key German industry does not expect a change for the better in the coming months.
"The ifo [Institute for Economic Research] business export expectations show that mechanical engineering companies continue to be pessimistic regarding the economic and political risks," Wortmann said.
International trade conflicts and the uncertainty surrounding Brexit are putting a strain on business. Unsettled clients in Germany and abroad are holding back on orders.
Another challenge is the structural change under way in the car industry, an important client for the mechanical engineering sector.
Taken over the three months from June to August, orders were down 8 per cent compared to last year.
The orders have continuously decreased since the start of the year, leading the VDMA to expect declines in production of 2 per cent in both 2019 and 2020.
Last year, the industry with its more than 1 million employees had achieved a rise in production of 2 per cent.