First consultations on government coalition
Initial consultations on a government coalition involving the SPD, the Greens and the FDP have begun in Berlin.
07.10.2021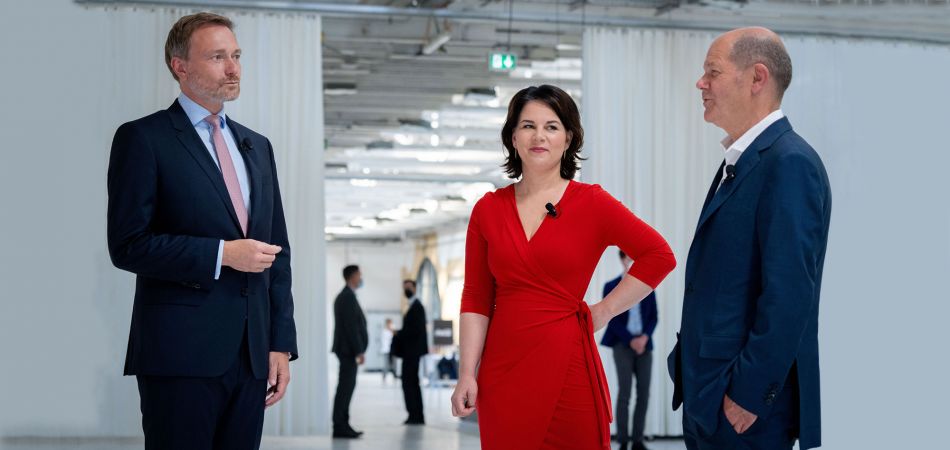 Berlin (dpa) - The SPD, Greens and FDP are on track to form a so-called traffic light alliance (the colours of the three parties correspond to those of a traffic light: red, green, yellow). Eleven days after the Bundestag elections, their negotiators will meet this Thursday for a first tripartite discussion to sound out the opportunities for a government coalition. If the SPD, Greens and FDP are able to agree on a joint government by the end of coalition negotiations, this would be the first ever traffic light coalition at the federal level.
The SPD in particular was keen to express optimism ahead of the first tripartite meeting. "The traffic light coalition could turn out to be good news for Germany," SPD parliamentary group leader Rolf Mützenich told the Redaktionsnetzwerk Deutschland. For example, he said, there are common views on what the major challenges are, from the fight against climate change and the preservation of industrial jobs to digitisation. "On the other hand, all three parties have different priorities, both in terms of their programmes and on account of their history. Combining these could be good for Germany.
More about the political system in Germany