Further arms deliveries to Ukraine
Germany delivers rocket launchers and armoured vehicles. Chancellor Scholz and Defence Minister Lambrecht pledge further support.
16.09.2022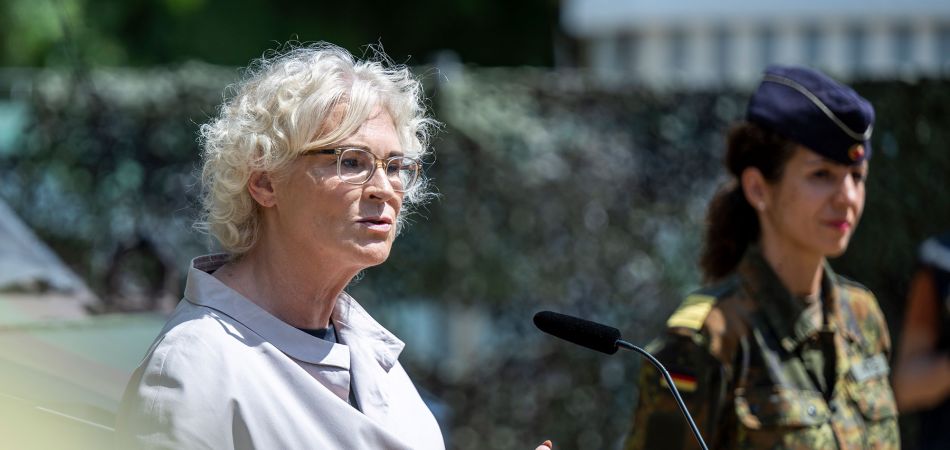 Berlin (dpa) -The German government will provide Ukraine with two more Mars multiple rocket launchers and 50 Dingo armoured vehicles to repel the Russian attack. In addition, 200 missiles will be delivered, Defence Minister Christine Lambrecht announced. The Dingo armed wheeled transport vehicle is used for patrol and reconnaissance missions and can also be transported by air.
"We are helping with heavy military equipment, with ammunition, with the training of Ukrainian servicemen and women, because their fight is also our fight," Germany's Chancellor Olaf Scholz said at the M100 Media Award ceremony, which was presented to former heavyweight boxing world champion Wladimir Klitschko on behalf of the Ukrainian people. Germany will maintain its support – "reliably and for as long as necessary," Scholz stressed.
Defence Minister Lambrecht also assured Ukraine of the German government's continued support. "The brutal Russian attack on Ukraine is a watershed. And we are standing unequivocally by the Ukrainians in their courageous fight by imposing sanctions against Russia. We are providing refuge to around one million refugees," Lambrecht said. "We are providing financial support, and we are also providing support by supplying weapons. And it is encouraging to see the successes Ukraine has been able to achieve, especially in the last few days, partly with the help of German weapons."