12.02.2018
German Carnival season culminates
German Carnival parades featuring masked characters have a history that stretches back to medieval.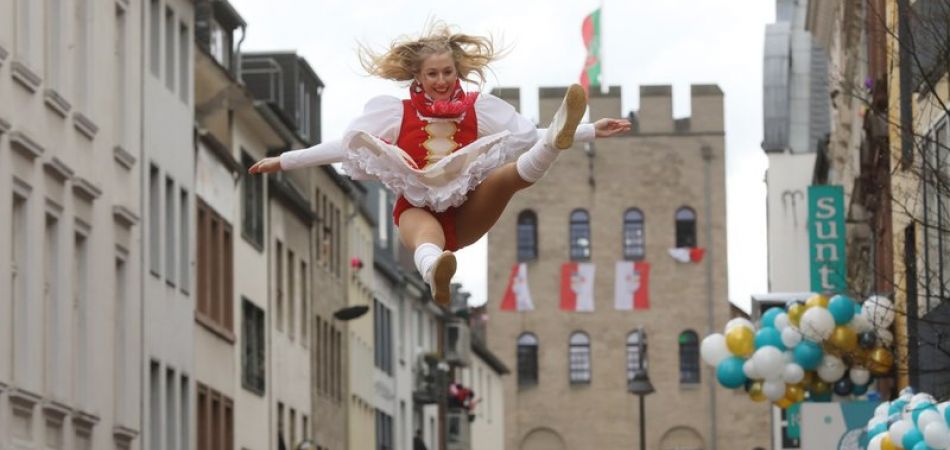 Cologne (dpa) - Germany's Carnival season culminated on Monday with massive street parades before Ash Wednesday, the start of the 40-day Christian fasting season of Lent. The day is known as "Rose Monday" in Germany and features colourful street parades in many cities.
Cologne expected 1 million visitors for its parade, which features 100 floats and 10,000 participants and kicks off at 10 am (0900 GMT). Some 300 tons of sweets and 700,000 bars of chocolate were expected to rain down from the floats onto the crowds in fancy dress who line the streets.
The modern tradition has its roots in the city of Cologne, where in the winter of 1822-23 members of the city's upper class met in a wine bar behind the Romanesque church of St Ursula to discuss ways of taming the local blight of wild pre-Lenten debauchery.
They came up with the idea of importing the famous Carnival celebrations from the Italian city of Venice, even going so far as to rename it from the German equivalent of Shrovetide (Fastnacht) to "Karneval." They also introduced a romantic masked parade.
It is possible that the city's fathers were inspired by the triumphal military parades of local princes and generals, as well as the annual Corpus Christi processions held by the Catholic Church.
The organizers of the first Cologne parade in 1823 created a "stewarding committee for the Carnival festivities" and managed to pull together a successful event in just two weeks.
In the following year, every hotel and guest house was booked out for the second Carnival parade, prompting other cities in the region to follow Cologne's example and hold their own parades.