German perspectives on Brexit delay
Chancellor Angela Merkel and German EU Commissioner Guenther Oettinger elaborate on their satisfaction with the new Brexit extension.
11.04.2019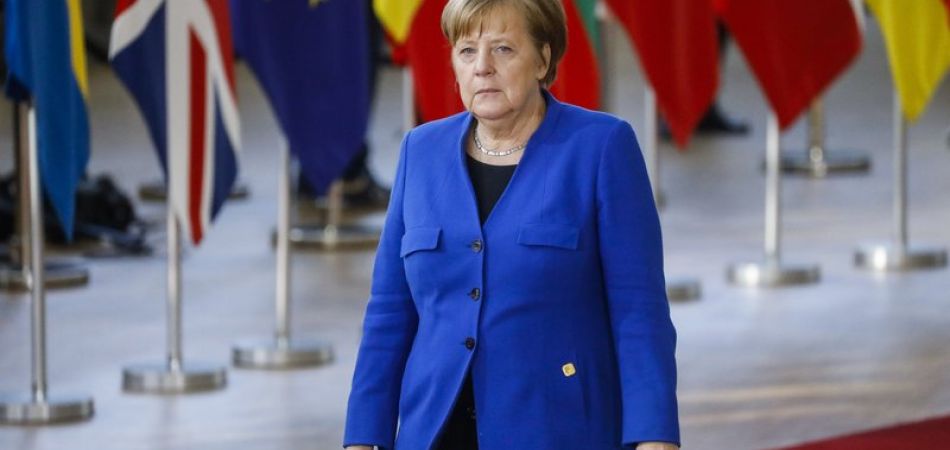 Berlin (dpa) - EU Commissioner Guenther Oettinger said the decision to grant Britain an extension to remain in the European Union for another six months was worth the risks to avoid a no-deal Brexit. 
Speaking to the radio station Deutschlandfunk, Oettinger played down the risks of British lawmakers disrupting the European Parliament should the country be required to partake in elections scheduled for May.
The risk of disruption was a "smaller price" to pay to avoid Britain leaving the European Union without a deal, which would be "much, much more dangerous," said Oettinger, the EU's budget commissioner and a member of Germany's governing Christian Democratic Union.
Oettinger said that, while one "could not guarantee" how British lawmakers would behave if they remained in the European Parliament, there would be an incentive not to disrupt proceedings if they hoped to find a constructive solution to Brexit.
Oettinger added that the elections could also be an opportunity for pro-EU voices to make their mark. "I am sure there will be many candidates on the lists of a number of parties, who would rather remain [in the EU] and want a smart solution," he said.
EU leaders agreed early Thursday to give Britain an extension until the end of October to agree a strategy for leaving the European Union. Britain had been set to leave the EU on April 12.
Chancellor Angela Merkel had supported a longer extension for Britain and stressed on Wednesday that it remains in Germany's interest for Britain to leave the European Union in an "orderly" manner.