German "spaceport" comes another step closer
Rocket manufacturers have signed a letter of intent in Berlin. The next step is a feasibility study, half of which will be financed by the German government.
07.09.2021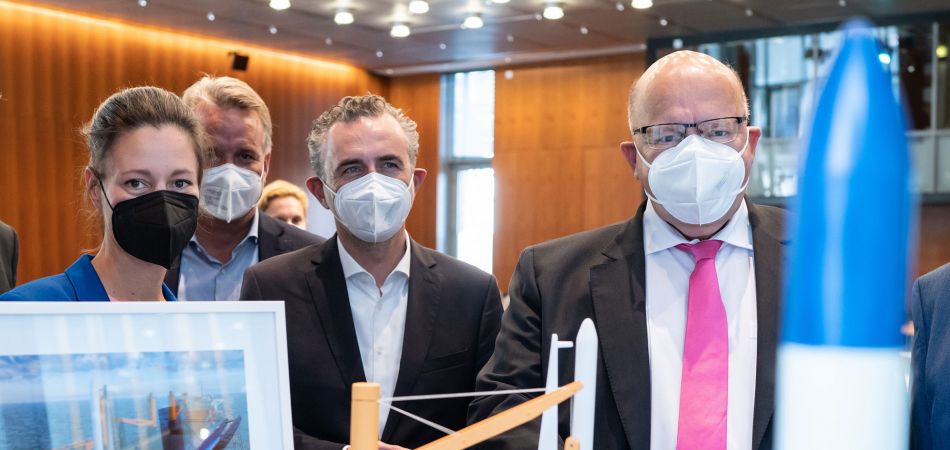 Berlin (dpa) – Germany's planned "spaceport" should not be imagined as anything like Cape Canaveral in the USA or Baikonur in Kazakhstan. Instead, a floating launch platform in the North Sea is envisaged: the idea is for small launch vehicles that transport satellites the size of a shoebox to set off into space as soon as possible from a special ship equipped with a launch pad. These are part of the novel "New Space" market that is worth billions. "New Space" refers to the increasing commercialisation of space travel as data becomes more and more important.
The rocket launch platform in the North Sea came another step closer on Monday. Four European rocket manufacturers signed letters of intent in Berlin to cooperate with the German Offshore Spaceport Alliance (GOSA), which includes companies such as the space and technology company OHB. The next step now is a feasibility study, half of which will be funded by the German  government. The aim is to clarify the legal and regulatory issues associated with a launch platform. The goal of the GOSA alliance is for the first "microlauncher", as the mini rockets are called, to take off from the North Sea in 2023. Bremerhaven will be the home port.