Germany and EU call for end to violence and new elections in Belarus
Elections were held in Belarus six months ago. And the result was rigged, according to the democracy movement there and many states including Germany.
08.02.2021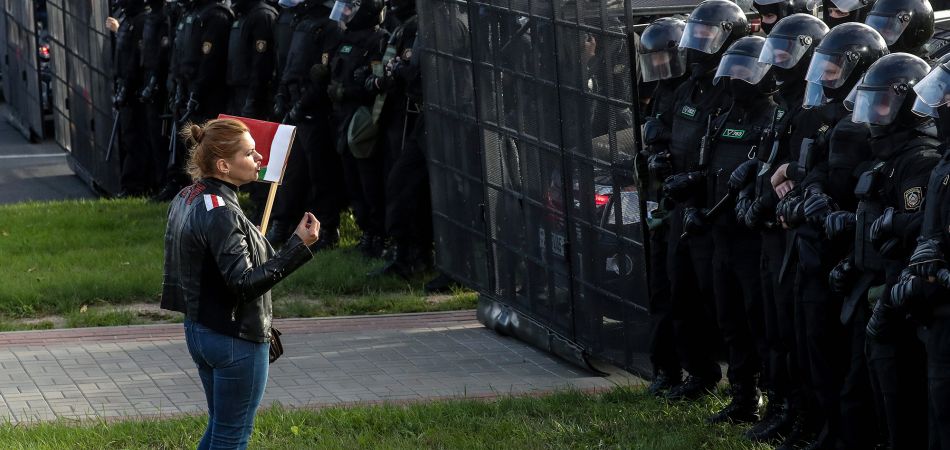 Berlin/Brussels/Riga (dpa) - Six months after Belarus' election, which was widely criticised as rigged, numerous states called over the weekend for an end to violence and new elections in the country. "We call on the political leadership in Minsk to immediately end the repression and release the political prisoners," Chancellor Angela Merkel (CDU) said in her weekly video message on Saturday. The government, led by President Alexander Lukashenko, must finally respect the right to freedom of expression, she added. Foreign Minister Heiko Maas (SPD) stressed at a solidarity conference with Belarus: "The genie of democracy is out of the bottle - and there is no way to put it back."
The European Union also demanded that steps are taken towards democratisation in the country. The call for elections that are open to all, transparent and credible must be heard, it said in a statement released by the External Action Service on Sunday. People in Belarus are demonstrating despite "brutal repression", unjustified prosecution and torture. What is needed now is a national dialogue. The EU is ready to support them, including through substantial economic assistance.
Belarus has been in a state of serious domestic political crisis ever since the presidential election on 9 August, which was widely regarded as rigged. After 26 years in power, Lukashenko, often described as "Europe's last dictator", had himself declared the winner again with 80.1 per cent of the vote. The country's democracy movement, on the other hand, sees opposition leader Svetlana Tikhanovskaya as the winner. The EU no longer recognises Lukashenko as president, either. He is having the peaceful protests quashed with brutal violence.