Germany: New shore power regulation
Tapping into shore power for ships in German ports is to be easier in the future. They can pay the daytime rates.
06.11.2019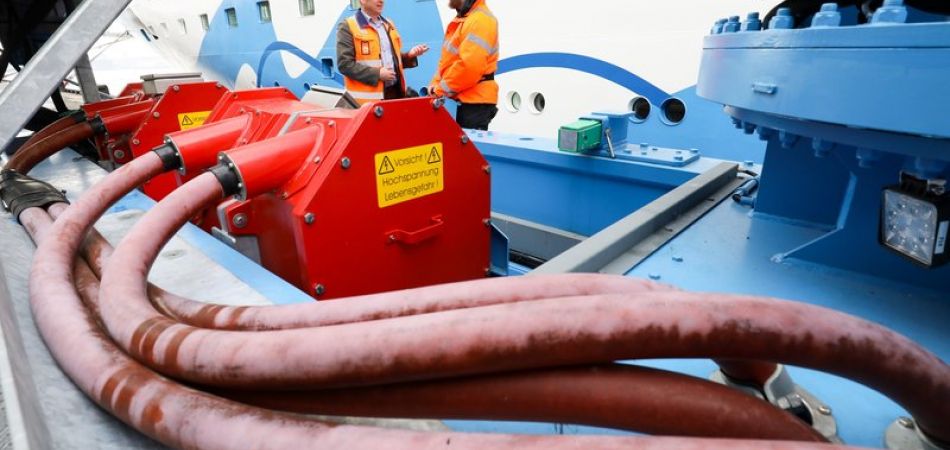 Berlin (dpa) - The German government took a first step Wednesday to make it easier for ships in ports to tap into shore power facilities. The cabinet approved a regulation whereby vessels will be able to use daytime rates and thereby have to pay fewer network charges.
With the regulation the cabinet is putting into effect the first measure of a package which Economics Minister Peter Altmaier worked out with the governors of northern German states in Kiel four weeks ago. Further plans call for reducing the so-called EEG renewable energy levy by 80 per cent. This, however, would require passage of a law, and not just a regulation. The law is foreseen for next year. In addition, the federal government aims to promote shore power expansion with a funding programme of 140 million euros (154 million dollars). 
Shore power - the supply of shoreside electricity for ships at berth - is less harmful to the environment than the ships' own production using diesel-powered generators. However, it is two- to three times more expensive for ship operators. As a result, shore power is still not very widespread in German ports. Several ports aim to invest in shore power facilities. In particular, the largest German port, Hamburg, has massive expansion plans that aim to boost the supply of shore power for passenger excursion vessels and container ships.
 
"In the future, sea-going ships while in port are to be operated with shore power instead of diesel," Altmaier said. "This protects the environment and improves local air quality." The relief from network charges will also be possible because ships will be able to revert to producing their own electricity should it come to shortages in the electrical network. As a result, network operators will not have to make additional investments.