Germany takes in 18 migrant children from Greece
Greece has transferred 18 children in need of medical help, along with their close relatives, to Germany. 
27.07.2020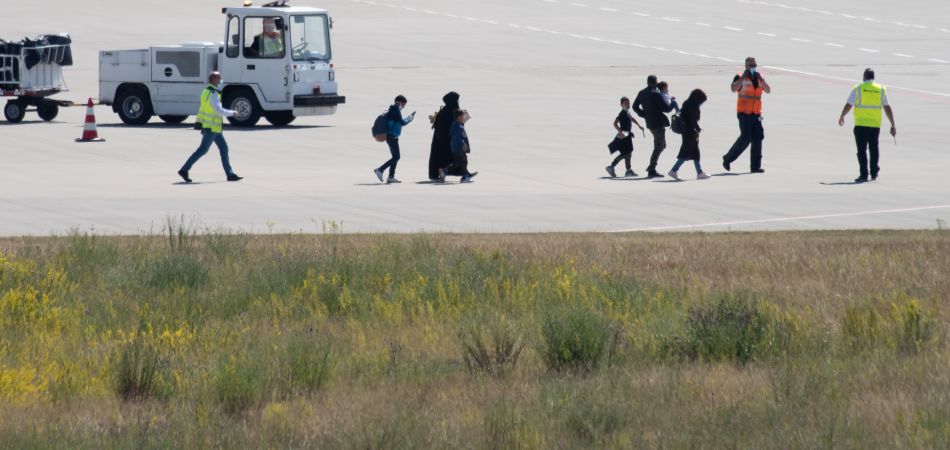 Kassel, Germany (dpa) - Eighty-three people who are being relocated from Greece's overcrowded refugee camps arrived in Germany on Friday.
Their plane landed at Kassel Airport in central Germany.
They are to be distributed across nine of Germany's 16 federal states, a spokeswoman for the Interior Ministry said.
Among the migrants are 17 sick children and one teenager, who are accompanied by their relatives, dpa has learned. The 18 families are to be provided with accommodation and medical care in Germany.
The ministry said they will face an "open-ended asylum procedure."
Most of the relocated individuals - 54 - come from Afghanistan. Eight come from Iraq, another eight from the Palestinian Territories, seven from Syria and six from Somalia.
Eight of the children are 6 years old or younger; nine are aged between 7 and 13. The teenage boy is 15.