Germany to facilitate deportation
German parliament agreed to set new rules to tighten the deportation from the country.
07.06.2019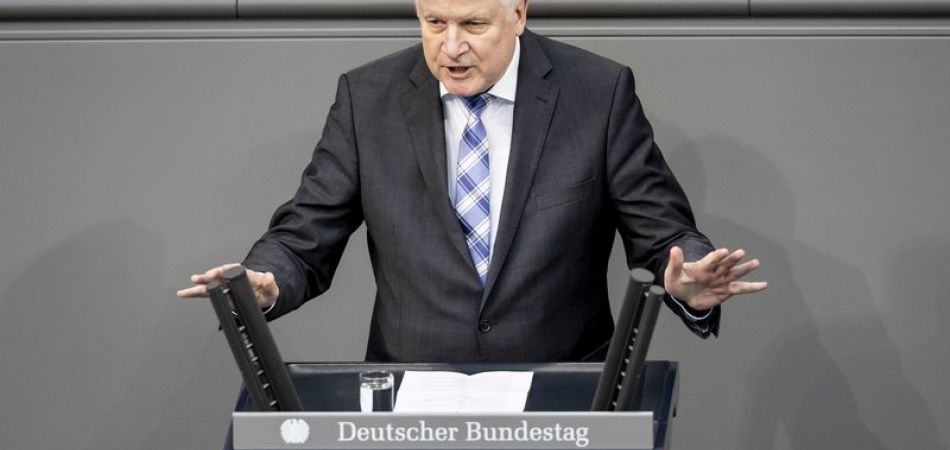 Berlin (dpa) - The German parliament on Friday approved new rules to facilitate tougher implementation of deportation rules following a debate characterized by interruption and personal attack.
Interior Minister Horst Seehofer told the Bundestag before the vote: "An obligation to leave the country must be followed by actually leaving."
Minority opposition parties, including the hard-left Die Linke and the Greens, accused the Social Democrats, the junior partner in the ruling coalition, of backing the vote against its own principles.
The new rules reduce the barriers to imposing detention for deportees and allow deportees to be held in standard prisons.
Green member of the Bundestag Filiz Polat referred to a "black day for democracy."
Speaking for the SPD, which suffered a debacle in recent EU elections while the Greens soared to their best nationwide result yet, Helge Lindh rejected the allegation, pointing to deportations from states where the Greens are members of the governing coalition.
A rule compelling refugees to reside in a particular location was extended with the support of the governing parties - Chancellor Angela Merkel's Christian conservatives along with the SPD - and the largest opposition party, the anti-immigrant Alternative for Germany.
Die Linke and the Greens voted against, while the liberal FDP abstained.