Goals of German EU presidency
German EU presidency to focus first on coronavirus, then Brexit. 
24.06.2020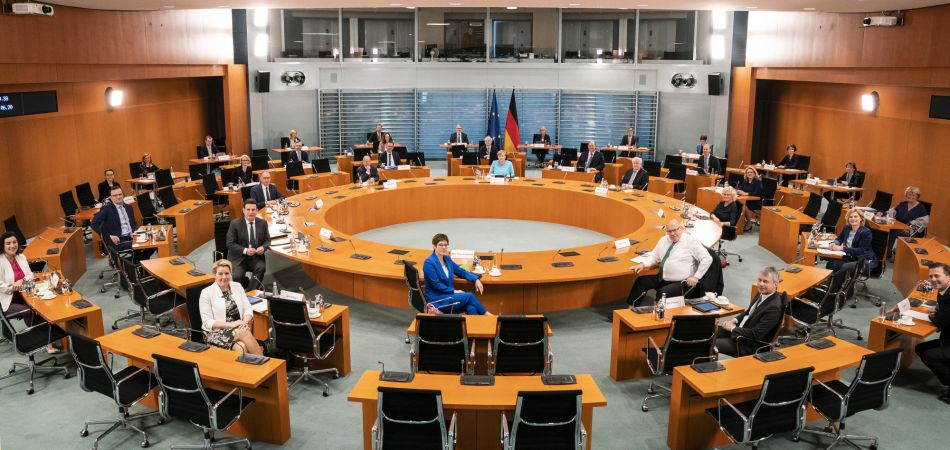 Berlin (dpa) - Dealing with the coronavirus crisis will be Germany's first order of business when it assumes the European Union's rotating presidency next week, according to a policy paper approved by the cabinet in Berlin on Wednesday.
The 24-page document sets out the country's goals for its six-month tenure as head of the European Council, which starts on July 1, under the motto: "Together. Make Europe strong again."
Germany will be tasked with chairing ministerial meetings and setting the political agenda.
The coronavirus pandemic poses "a fateful challenge" to the EU, the policy paper says.
Berlin is hoping to conquer the biggest challenge of its tenure within the first month. All eyes will be on an EU summit in mid-July as member states try to pass a massive package of economic aid to help pull the bloc out of a coronavirus-induced recession.
The European Commission is proposing a 750-billion-euro (847-billion-dollar) package, made up of 500 billion euros in grants and 250 billion euros in loans to hard-hit member states.
The commission is planning an EU budget framework for 2021-27 amounting to around 1.1 trillion euros in total.
Before the pandemic, the top focus of Germany's presidency was expected to be Brexit. While this has been superseded by the coronavirus crisis, it remains high on the agenda.
Negotiations over Britain's departure must conclude by autumn at the latest, otherwise both sides face a painful, unregulated split.
Climate change, the digital economy and Europe's position between the superpowers of China and the United States are also key themes.