Institute sees lower German growth
Researchers at the Kiel Institute for World Economy expect Germany's economy to lose momentum.
13.03.2019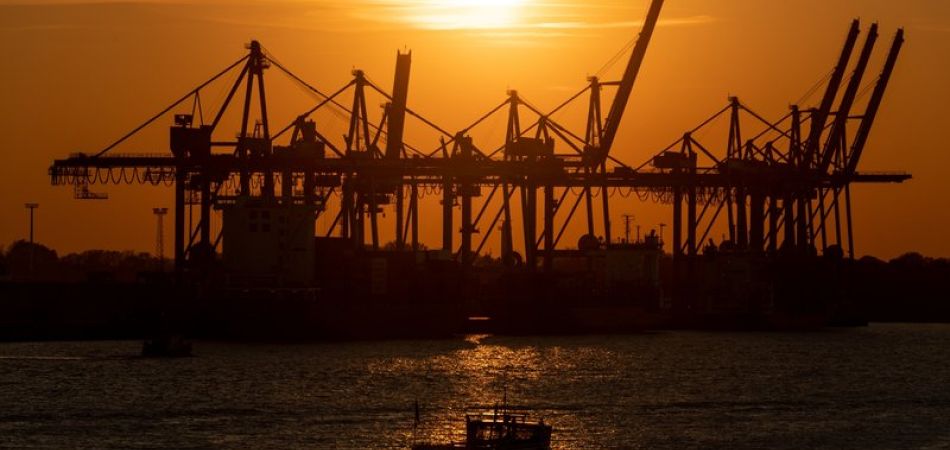 Kiel (dpa) - Germany's economy is expected to grow at a much slower pace in 2019 than previously foreseen, according to the Kiel Institute for World Economy (IfW). On Wednesday, economists there lowered their growth projection to just 1.0 per cent, from their previous forecast of 1.8 per cent. For next year, the IfW foresees 1.8 per cent growth, unchanged from the previous projection. 
The Kiel institute - one of Germany's five leading independent economic think tanks - based its lowered expectations from the weak data of the second half of 2018, joining others in reducing their outlooks. Just recently, the Organisation for Economic Cooperation and Development (OECD) lowered its growth outlook for Germany this year from 1.6 per cent to just 0.7 per cent. That would be only half the growth shown in 2018. The German government has lowered its growth outlook from 1.8 to 1.0 per cent, while the Federation of German Industry BDI foresees 1.2 per cent growth.
Citing reasons for the lowered growth projections, the IfW listed the weak start to the year by industry, along with political risks, trade conflicts and uncertainty over the economic situation in China.
"The German economy is showing clear signs of braking which will also make themselves felt in the public budgets," said IfW president Gabriel Felbermayr. "But at the moment there is nothing to indicate an abrupt collapse of the economy, much less a recession. For this reason the employment situation is also holding steady."
The economy was above all being stimulated by private and public consumer spending, the IfW analysis said. This is attributable to strongly rising wages and salaries as well as to numerous fee reductions and expansion of services by the public sector. As a result, the disposable income of private households during this year and 2020 will increase by nearly 3.5 per cent. The surpluses in the public budgets, by contrast, will drop from 58 billion euros (65 billion dollars) to 41 billion euros this year and 26 billion euros in 2020.
"The cooling of the German economy is not worrisome in stability policy terms, since initially only the excessive workload of (production) capacities will ease off," said IfW chief economist Stefan Kooths.