Job cuts at Volkswagen
German carmaker Volkswagen will cut up to 7,000 jobs as it pivots towards e-mobility.
14.03.2019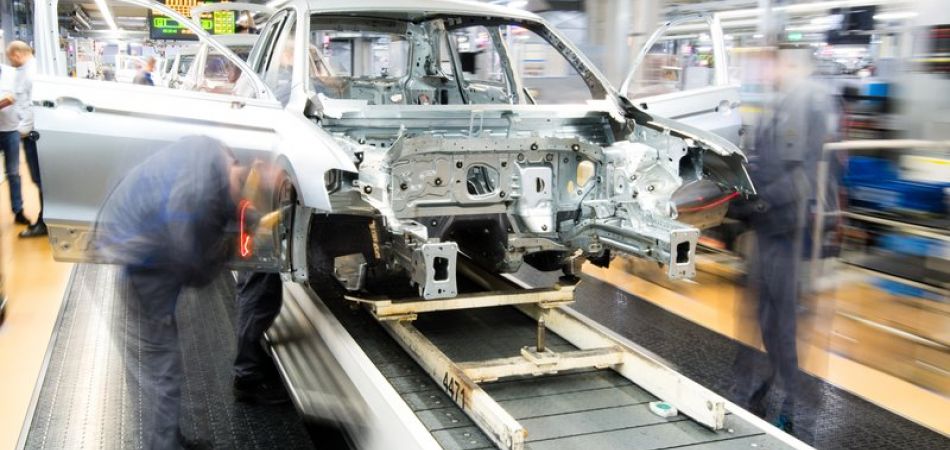 Frankfurt (dpa) - The German carmaker Volkswagen announced thousands of job cuts on Wednesday as the company intensifies its savings drive and pivots towards e-mobility and digitalization.
By automizing many routine tasks and improving efficiency, Europe's biggest carmaker wants to get rid of between 5,000 to 7,000 administration roles by 2023, largely by leaving posts empty after people retire.
Material costs and personnel requirements are to be cut by 15 per cent, the company said. The VW brand will also scale back its range of models.
The aim is to drive up yearly earnings by 5.9 billion euros (6.7 billion dollars) from 2023 and channel money into making the company "fit for the electric and digital era," according to Ralf Brandstaetter, chief operating officer of the Volkswagen brand.
By contrast 2,000 new posts are to be created in the technical development division, which works on software and electronic engineering.
"The measures from the earnings improvement programme will enable our brand to achieve a competitive return level of 6 per cent in 2022," board member Arno Antlitz said in a statement.
Brandstaetter said that although improvements had already been made, the company was still not satisfied with its present profit margin.
VW's chief operating officer said that as many as 11,000 jobs are to become vacant over the next three years: Baby-boomers from the early and mid-1960s are about to retire.
But the head of VW works council, Bernd Osterloh, said that the company had so far denied colleagues born after 1961 partial retirement, even though many employees expected it after a long working life.
He warned against creating a two-class system for employees, whereby those working in production got a different deal to those working in administration. Osterloh also pointed out an existing agreement securing employment until the end of 2025.
Partial retirements would need to be agreed by both employer and employee, he stressed.
Reports speculating about job cuts at VW first circulated last week.
VW had already agreed a major belt-tightening initiative with the works council in 2016 - the "pact for the future" - seeking to reduce costs by 3.7 billion euros by 2020.
Worldwide, the brand decided to axe 30,000 jobs, 23,000 of them in Germany. So far, some 6,300 jobs have been cut as part of this savings drive. Thousands of new jobs are to be created in other areas, such as software development.