Merkel calls for climate actions
German Chancellor Merkel asks for more action against climate change and calls for closer cooperation in the European Union.
11.09.2019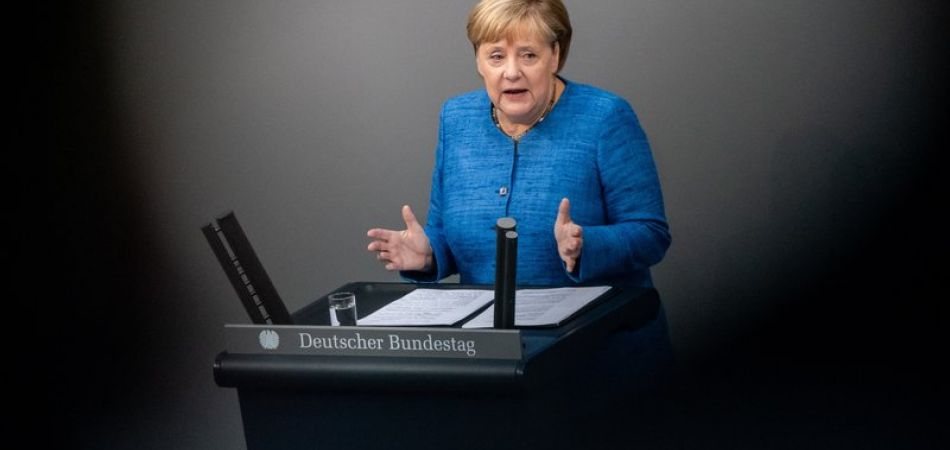 Berlin (dpa) - Chancellor Angela Merkel said on Wednesday that Germany would need to take costly measures to counteract the effects of climate change, during a budget debate in the lower house of parliament.
"If we want to protect the climate, it will cost money, money that will be put to good use," Merkel told the Bundestag, adding that it would cost even more money to do nothing. "Doing nothing is not an option."
Merkel said that combating climate change would require a "great feat of strength," and that the climate cabinet, which is due to present a package of measures on September 20, would have to find ways to be innovative within the mechanisms of the social market economy.
Merkel said carbon emissions pricing and quantity control were "the right approach" to finding solutions to reducing carbon dioxide (CO2) emissions. She also called for renewable energy solutions to be expanded, such as wind turbines.
The German chancellor also said that it was time for the European Union to collaborate more closely, considering the global shifts in power and tensions that were shaping the current agenda.
She said the growing rivalry between the United States and China and the "geostrategic reinvigoration" of Russia as well as Britain's planned exit from the EU would have profound consequences, for which the EU needed to prepare.
Merkel also said she still believed it was possible for Britain to leave the EU with a deal by October 31.
Merkel praised European Commission president-elect Ursula von der Leyen's new line-up, which she had presented in Brussels on Tuesday. She said the new commission was "globally oriented" and that it would strengthen Europe's position in the world.