Merkel for sustainable development
The German Chancellor is calling for global economic development to be achieved without harming the planet.
15.11.2019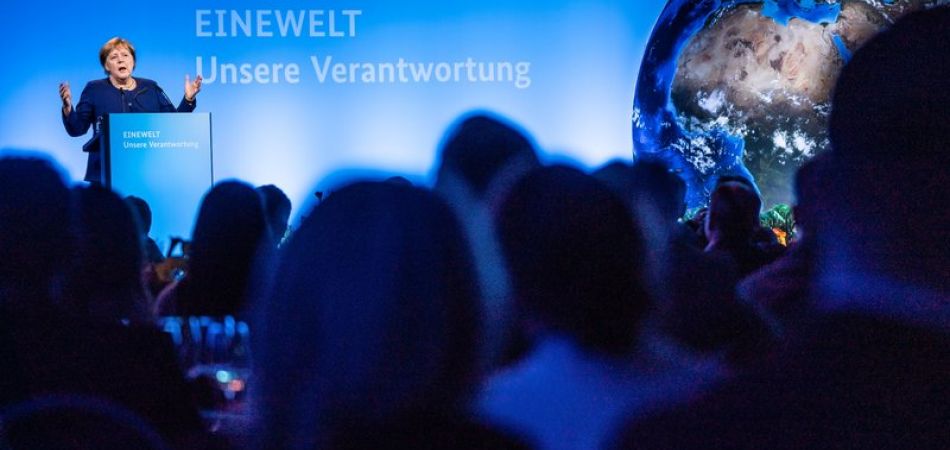 Berlin (dpa) - Chancellor Angela Merkel has called for greater efforts to safeguard the basis of life on earth in seeking economic development, at an event in Berlin staged by the German Development Ministry in Berlin.
"Halting climate change and restricting its consequences is an existential issue," Merkel said.
Progress on implementing the United Nations' Sustainable Development Goals was too slow she told the "One World - Our Responsibility" event held on Thursday evening.
Merkel noted that the world was consuming 30 per cent more resources than the planet could regenerate and urged Germany to set an example of living in prosperity while achieving sustainability targets.
She also stressed that women had to have access to resources. "Women are a major factor in this process," she said, noting that women acted with greater responsibility in using resources.
The event hosted politicians, economic experts, scientists and representatives of civil society on the theme of how Germany could take on global responsibility.
The Development Ministry noted that 20 million people were already fleeing drought in Africa, as the global population rises towards an expected 10 billion by 2050.
Development Minister Gerd Mueller highlighted the problem, pointing that each year resulted in growth by the population of Germany.
"Either we build the future together and act now, or there will be no future," he said, recalling the words of Pope Francis at the beginning of the year.