08.08.2018
Merkel to meet Spain's PM Sanchez
The German chancellor plans to travel to Spain for an informal meeting in the Donana national park.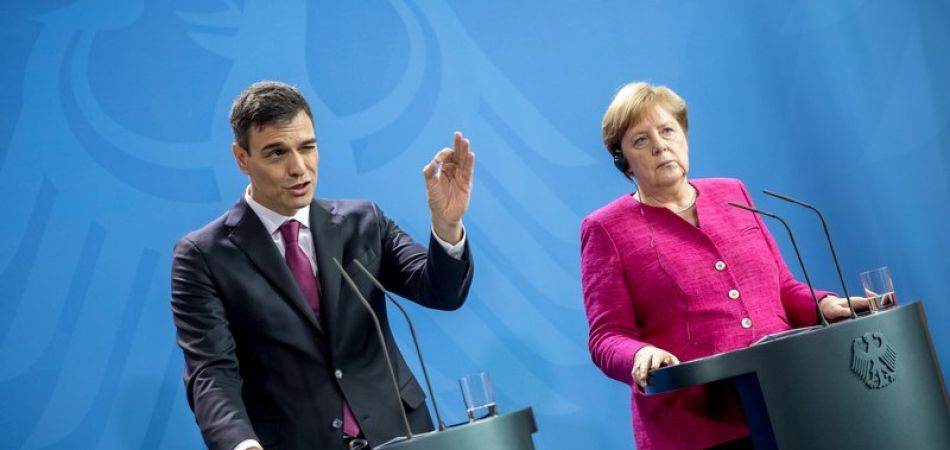 Madrid (dpa) - German Chancellor Angela Merkel will visit Spain this weekend for talks with the country's prime minister on migration and other key European issues.
The informal meeting between Merkel and premier Pedro Sanchez on Saturday and Sunday is to take place in the Donana national park near Seville, the Spanish government said.
Berlin and Madrid have reached a bilateral agreement to send some migrants arriving in Germany back to Spain, a spokeswoman for the German Interior Ministry said on Wednesday.
The government of Chancellor Angela Merkel has been seeking such agreements with fellow members of the European Union in order to avoid unilateral decisions to reject migrants at Germany's borders.
Other topics of European concern will figure in the talks, including the pursuit of a full economic and currency union.
Socialist party chief Sanchez has only been prime minister since June 1, when he replaced his conservative predecessor Mariano Rajoy, who was defeated in a no-confidence vote.