24.05.2018
Merkel visits Beijing
The German chancellor and the Chinese Premier express support for an Iran deal and North Korea talks.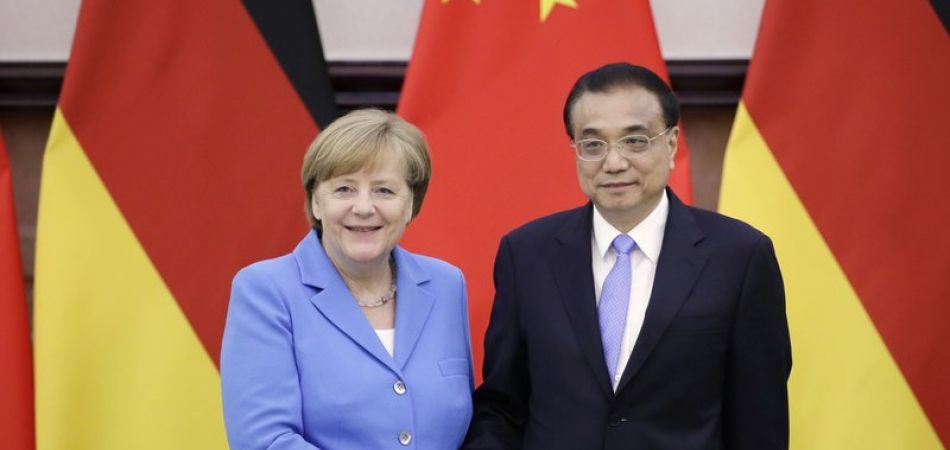 Beijing (dpa) – Germany and China pledged support for the Iran nuclear deal and called for talks with North Korea to continue during German Chancellor Angela Merkel's visit to Beijing on Thursday.
Besides agreeing on some of the most pressing global security issues of the day, Merkel and Chinese leaders pledged to strengthen cooperation in areas such as trade and technology.
President Xi Jinping said Germany-China cooperation is as "broad and deep as never before."
Merkel also called on boosting ties, saying that the two countries "can't stop for a rest now, despite everything we have achieved." She emphasized the importance of market access and multilateralism.
At an earlier press conference, with Chinese Premier Li Keqiang, Merkel said the Iran agreement is not perfect, but the alternatives are more uncertain. The Iran nuclear deal's future - designed to slow Iran's progress towards nuclear weapons - became doubtful after the United States earlier this month decided to pull out of the multi-nation agreement and reinstate sanctions against Tehran.
Sanctions might drive some European companies away from doing business with Iran, which leaves room for other countries to step in, Merkel said, hinting at China's potential increased involvement with Iran.
"The agreement's cancellation endangers peace and stability in the region," Li said. 
The two leaders also called on US President Donald Trump and North Korean leader Kim Jong Un to continue negotiations for North Korea's denuclearization. Trump and representatives from Pyongyang have both said they could call off a historic US-North Korea summit, planned for June.
Merkel said she had seen "very hopeful things recently" regarding the Korean Peninsula's denuclearization.
On trade, Li promised German companies that China's financial and service sectors would open further.
"We will not stop opening up," he said at a meeting with German and Chinese businesspeople.
Merkel called for equal market access and "cooperation systems with similar standards" in areas such as autonomous driving and telecommunications.
"The question of market access and reciprocity will play a big role" in China-Germany relations, Merkel said.
"We need to protect [the data]," she said. China has been accused of requiring foreign companies to transfer technology in return for market access.
Li said it was "a total misunderstanding" that China demands, for example, that foreign companies turn in the source codes of computer programs.
He said Berlin is thwarting Chinese financial companies' attempts to gain a foothold in the German market.
China-Germany trade reached about 190 billion euros (224 billion dollars) last year. But observers say that both bilateral trade and tensions have been on the rise in recent months.
On Friday, Merkel will travel to innovation hub Shenzhen in southern China before returning to Germany.