Military tattoo for Angela Merkel
The German Armed Forces will stage a military tattoo to bid farewell to the chancellor on Thursday evening and will play a surprising request hit.
02.12.2021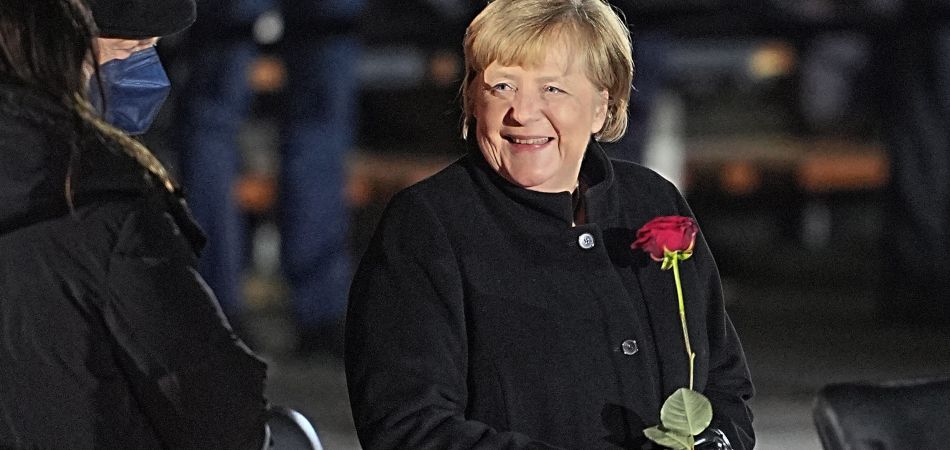 Berlin (dpa) - The German Armed Forces will stage a military tattoo to bid farewell to Chancellor Angela Merkel (CDU) on Thursday evening. The outgoing head of government will give a short speech before the ceremony, which is scheduled to begin at 7.30 pm. Due to the coronavirus pandemic, there will be no reception and a much smaller number of guests than usual. Federal President Frank-Walter Steinmeier is expected to attend as the guest of honour, accompanied by his wife Elke Büdenbender.
As the music for her farewell ceremony, Merkel has picked Hildegard Knef's "Für mich soll's rote Rosen regnen" (It should rain red roses for me). In addition to the hymn "Großer Gott, wir loben Dich" (Holy God, We Praise Thy Name), the Bundeswehr Staff Band will also play the song "Du hast den Farbfilm vergessen" (You forgot the colour film), with which the punk singer Nina Hagen landed a big hit in the GDR in 1974.
This is certainly an unusual honour for this hit song about "Micha", the "sea buckthorn on the beach of Hiddensee" and its lament about "the landscape and Nina and everything being only in black and white". The song by Hagen, who was just 19 years old at the time, was a massive success in East Germany. Only an instrumental version will be performed at the concert, however.
The military tattoo is the highest tribute that the German armed forces can pay to a civilian. The custom is used to honour not only federal chancellors, but also federal presidents and defence ministers at their farewell ceremonies. Its origins date back to the 16th century. The ceremony always takes place in the evening and consists of the troops marching in, several pieces of music – including the national anthem – and then marching out.
More about the political system in Germany