More coronavirus crisis measures
Germany has taken several measures to slow the spread of the coronavirus across the country such as school and border closures.
16.03.2020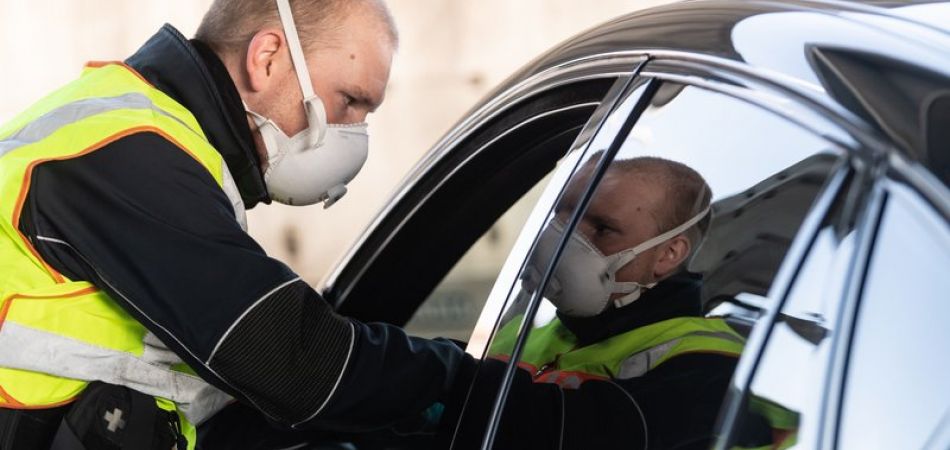 Berlin (dpa) - Germany tightened its coronavirus crisis measures on Monday by largely closing off its borders with Austria, Switzerland, France, Luxembourg and Denmark, as queues extended at Polish crossings in the east.
The German measures, designed to slow the spread of the virus in a bid to buy medical services more time to cope with the outbreak, went into effect at 8 am (0700 GMT).
Travellers without valid reason to cross the border are no longer allowed to enter Germany. The measures do not affect the transportation of goods or commuters.
Long queues of cars were building up at the German-Polish border after Poland closed its borders with EU neighbours on Sunday.
A Polish border official said on Monday that drivers were facing a five-and-a-half-hour wait to get through the border crossing near the city of Goerlitz, in eastern Germany. Waiting times at other crossings were reported to be four hours.
Denmark closed its border with northern Germany on Saturday.
Tiny, land-locked Luxembourg - with a population of some 600,000 - is advising its citizens against non-essential foreign travel as of Monday.
Traffic was building at Germany's borders with Luxembourg and France following the introduction of controls, a federal police spokesman said.
Thousands of schools and pre-school facilities are also to close from Monday as Germany follows the actions of several countries around Europe.
Most of the country's 16 federal states have ordered the closures until the end of the Easter holiday, which lasts until mid- or late-April depending on the region.
Millions of parents are struggling to find childcare as a result, putting pressure on German firms to allow employees to work from home.
According to the latest figures from the Robert Koch Institute, the government's agency for disease control, over 4,800 infections have been confirmed in Germany and 12 people have succumbed to the Covid-19 disease caused by the new coronavirus.
Chancellor Angela Merkel has urged solidarity in order to protect more vulnerable people, such as the elderly, and she urged citizens to avoid social contact "wherever possible."
The crisis is a "huge challenge" for Germany, she said in a podcast released on Saturday.
Germany's federal system, with its 16 state governments, means that the country's response has come in regional stops and starts.
Bavaria, a wealthy state of 13 million people that shares a border with Italy and Austria, on Monday declared a state of emergency and 10 billion euros (11.2 billion dollars) in funds for businesses suffering as a result of the pandemic.
It is one of the hardest-hit regions, with the number of confirmed cases approaching 900 and accounting for a quarter of deaths.
Baden-Wuerttemberg in the south-west is reporting similar figures. On Monday, its state government in Stuttgart announced the closure of all airports in the region.
In Berlin, social life has ground to a near halt, with the capital's clubs, bars and restaurants remaining shut after the city's government banned all gatherings of 50 people or more on Saturday.