New EU asylum and migration policy
For years the EU member states have been unable to agree on a common asylum and migration policy. Might a renewed attempt be successful?
23.09.2020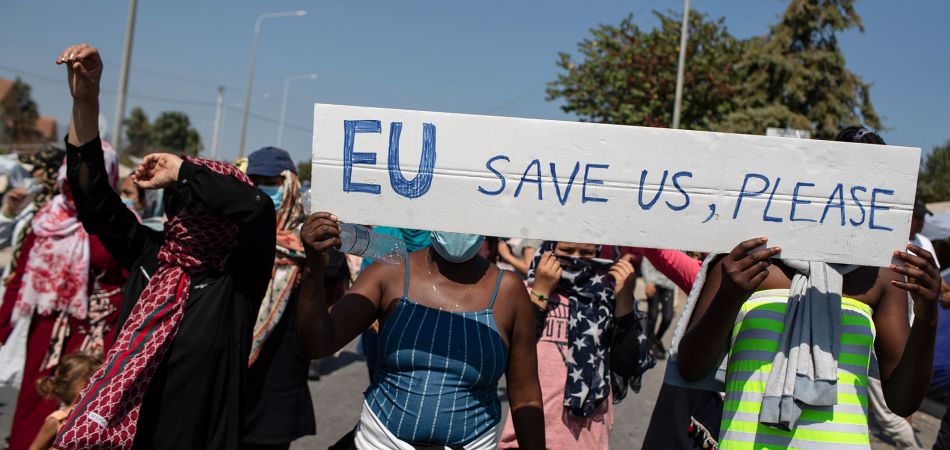 Brussels (dpa) – This Wednesday will see the European Commission make a renewed attempt to reform EU asylum and migration policy, which has been blocked for years. To this end, the Brussels-based agency will submit proposals on which the EU member states and the European Parliament will subsequently negotiate. The EU states have been completely divided on this issue ever since the major refugee influx of 2015.
According to media reports, the European Commission wants EU states to be obliged to help in exceptional situations in the future. They would be required either to accept those who need protection, or to provide other types of assistance, for example with the deportation of asylum-seekers whose applications have been rejected. This has been confirmed by EU sources. There is not to be any compulsory mechanism for dividing migrants up among all EU states. This is likely to be welcomed by countries such as Hungary, Poland and Austria, which reject this idea.
As a result of the corona crisis, the number of applications for asylum submitted in the EU has fallen sharply this year. As the EU statistics agency Eurostat reported, the number of first-time applications for international protection plunged by 68 percent year-on-year to around 46,500 in the second quarter of 2020. It attributes the marked decline to the emergency measures that EU states have put in place to curb the coronavirus pandemic since early March.