Non-word of the year chosen
According to German linguists, the term 'climate hysteria' is the non-word of 2019.
14.01.2020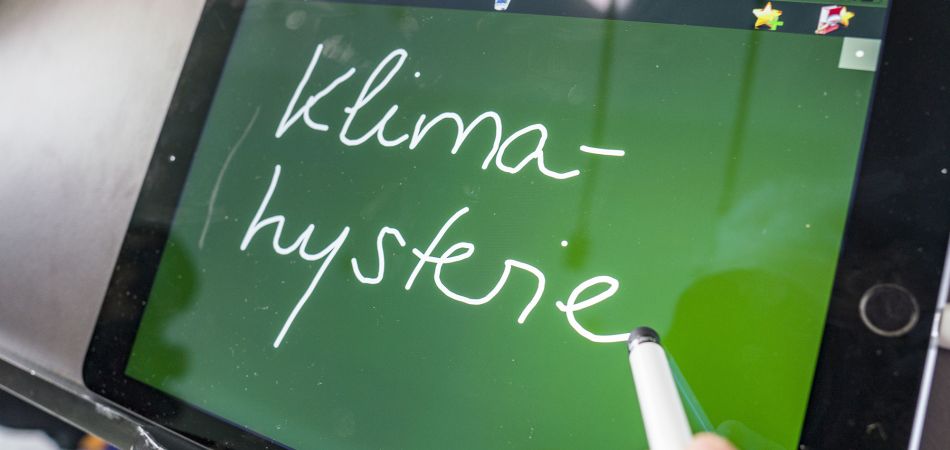 Darmstadt, Germany (dpa) - The title of nonsense German word of the year was awarded on Tuesday to a term that goes after the "hysteria" of climate activists.
A panel of linguists named "Klimahysterie" (climate hysteria) the non-word of the year for 2019, a year when the cries of environmental activists - and their critics - grew progressively louder.
The German language allows for the combination of distinct words to create new ones, and this year's non-word mashes together the terms "climate" and "hysteria" to create a term that dismiss the concerns of climate activists.
"It sweepingly pathologizes growing engagement in climate protection as a kind of collective psychosis," said Nina Janich, a spokeswoman for the non-word of the year jury.
"Considering scientific findings on climate change, the word is also misleading and irresponsibly supports anti-science tendencies," she added.
The term has been used by numerous actors in politics, business and the media, according to the panel of linguists.
Alexander Gauland, who co-founded the far-right Alternative for Germany (AfD) party and leads its parliamentary caucus, is one of the high-profile figures to have used the word.
In June last year, he said, "The AfD will not get involved in the climate hysteria of other parties."
The title of German non-word has been awarded annually since 1991. The initiative seeks to raise awareness of inappropriate use of the German language by highlighting buzzwords, terms and phrases that harm democratic or philanthropic values.