05.12.2018
Nuremberg Christmas Market opened
Thousands attend famed German Christmas market in Nuremberg.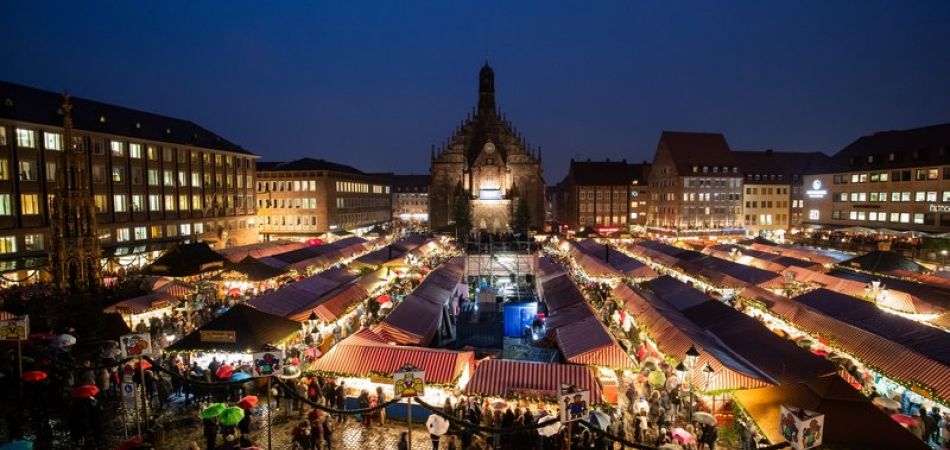 Nuremberg, Germany (dpa) - Thousands of people attended the opening of Germany's famed Nuremberg Christmas market last Friday despite rainy weather.
The opening of the market, where the city's craftsmen and women sell toys and sweets for the upcoming Christmas celebration, is a beloved tradition in Germany and popular with tourists.
Dressed in an angel's costume with a golden halo and wings, 18-year-old Rebecca Ammon - Nuremberg's "Christkind," German for Christ child - read a festive poem to mark the occasion.
A terrorist attack at a Christmas market in Berlin two years ago prompted organizers across the country to implement a raft of security measures in subsequent years.
In Nuremberg, the now-omnipresent concrete blocks that are supposed to protect Christmas markets from vehicles have been replaced this year with large Christmas trees, organizers said.
The Nuremberg Christmas market, one of Germany's oldest, draws around 2 million tourists per year. It has long been a contributor to today's widely celebrated winter traditions.