Scholz defends paradigm shift
During the general debate in the Bundestag, German Chancellor Olaf Scholz pledges further aid to Ukraine, but at the same time draws a clear line against Nato involvement.
23.03.2022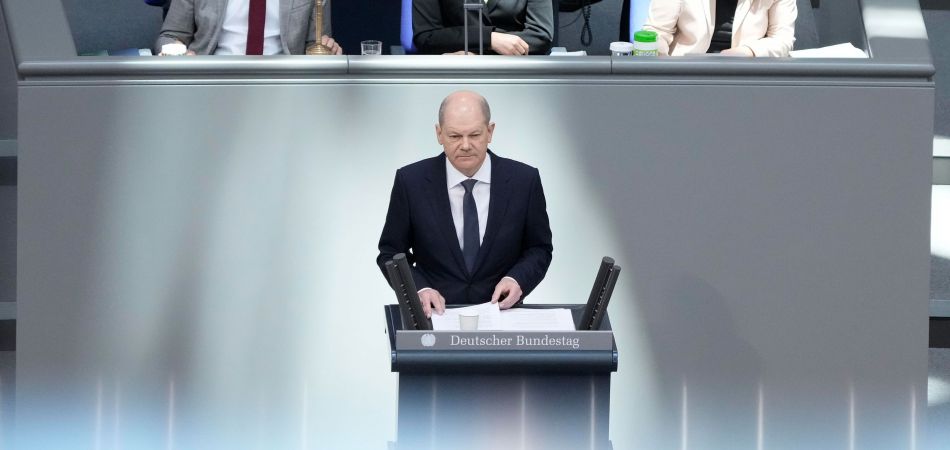 Berlin (dpa) - Around a month after the start of the Russian war in Ukraine, German Chancellor Olaf Scholz has defended his decision to rearm and set a new political course. He pledged further aid to Ukraine during the general debate on the budget in the Bundestag on Wednesday, but also drew a clear line against Nato involvement.
At the same time, Scholz promised that the war and its consequences would not lead to any cuts being made in climate protection. "The long overdue investments in defence and security will not be made at the expense of the urgently needed transformation to a climate-neutral economy nor at the expense of good, future-proof jobs, affordable energy, fair pensions and an efficient healthcare system," he stressed.
He once again called on Russian President Vladimir Putin to end the war in Ukraine immediately. "The guns must be silent – and this must happen immediately," Scholz said. "Putin must hear the truth about the war in Ukraine," the chancellor said. "And this truth is: the war is destroying Ukraine. But with the war Putin is also destroying Russia's future."