Scholz describes Hiroshima as reminder of responsibility
G7 summit in Hiroshima commemorates victims of the atomic bomb dropped on 6 August 1945.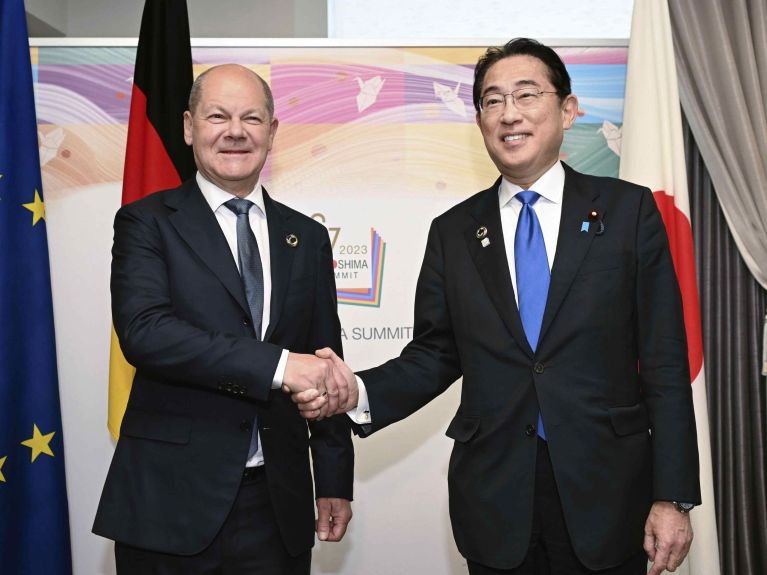 Hiroshima (dpa) - In Hiroshima, theG7 leaders have commemorated the victims of the first atomic bomb, which was dropped on Japan on 6 August 1945. They began their summit by laying wreaths to honour the dead at the memorial in the city, which had been almost completely destroyed in the US attack during the Second World War. Beneath the simple concrete arch lies a stone chest that contains a register of the names of the 333,907 atomic bomb victims to date. Following his arrival in Japan, German Chancellor Olaf Scholz had said that Hiroshima was a "reminder that we have a responsibility for peace and security in the world".
The consultations, which will continue until Sunday, will focus in particular on the war in Ukraine, China's power aspirations in the Indo-Pacific region, the difficult situation faced by the global economy and the climate crisis. Besides Japan, which is hosting the summit, the G7 comprises Germany, the USA, France, the UK, Italy and Canada, plus the European Union.