Scholz: Europe Day is response to imperialist megalomania
In his address to the European Parliament, the German chancellor calls for ongoing support for Ukraine.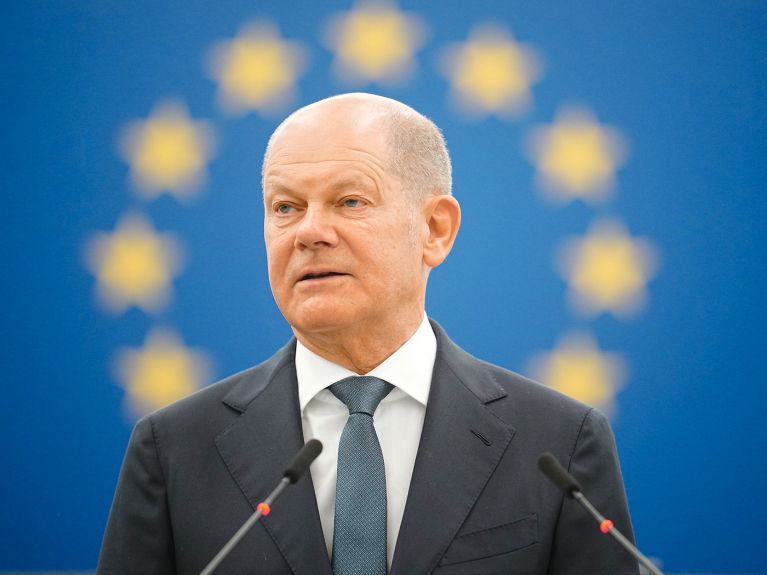 Strasbourg (dpa) - In an address to the European Parliament in Strasbourg, German Chancellor Olaf Scholz has stressed the importance of Europe Day. He said that the 9th of May was the only correct response to the Second World War unleashed by Germany, to destructive nationalism and to imperialist megalomania. In addition, Scholz stressed: "War between our nations has become inconceivable – thanks to the European Union, and to the good fortune of us all." However, this dream is not a reality in all the countries of Europe, he said with reference to Ukraine's now 14-month defensive struggle against the Russian invasion.
Scholz called on Europeans not to be intimidated by Russian President Vladimir Putin's "power plays". "Let's remain steadfast in our support for Ukraine – for as long as it takes," he called out to MEPs. He went on to say that Ukrainians were currently paying with their lives for the madness of their powerful neighbouring state.
Scholz stressed that the future belongs "not to the revisionists who dream of national glory and crave imperial power". The past will not triumph over the future, he said.