Schulze for more climate protection
The German Environment Minister Svenja Schulze wants to work on new European climate targets and has warned against any more delays.
02.12.2019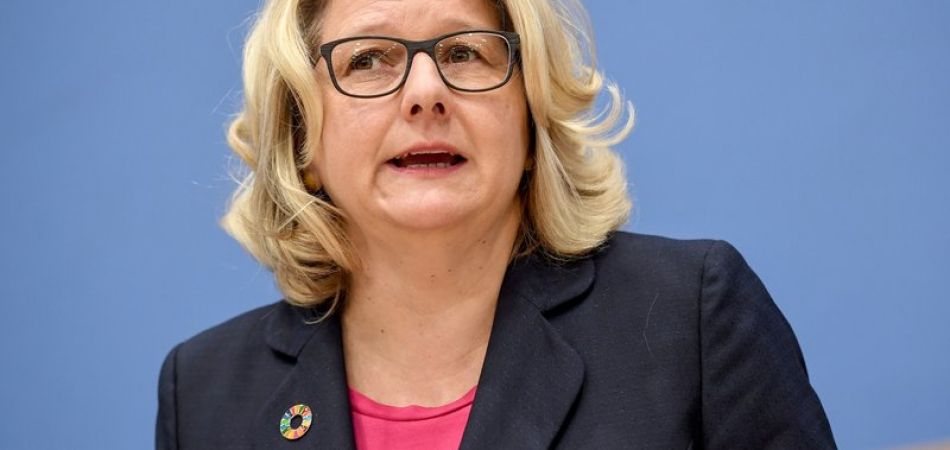 Berlin (dpa) - The coming months will be of particular importance for the fight against climate change, German Environment Minister Svenja Schulze said shortly before the start on Monday of a United Nations climate summit in Madrid.
"International climate action is entering a decisive phase," she said on Sunday in Berlin.
"The Paris [climate] agreement specifies that all countries must present their revised national contributions by the next world climate conference at the end of 2020 in Glasgow," she added. "That is the opportunity for the next big step in climate action."
Schulze warned against any further delays.
"The longer we wait, the more difficult and expensive it will get," she stressed.
The focus in Madrid will be on preparing this step diplomatically, building alliances and boosting confidence in the viability of climate action through cooperation, innovation and solidarity, according to the minister.
"I am advocating for Europe to proceed with a stronger climate goal and pull along other large economies," she said, arguing that the continent should set higher interim goals for 2030 and 2040 to be credible.
Delegations from almost 200 countries are in Madrid to take part in the two-week Conference of the Parties (COP25).
Delegates will try to resolve sticking points of last year's conference in Poland, such as how to create functioning international emissions trading systems and compensate poor countries for climate-related losses and damage.