Second German LNG terminal goes into operation
Germany's Chancellor Olaf Scholz and Economics Minister Robert Habeck inaugurate a second terminal for liquefied natural gas in Lubmin.
14.01.2023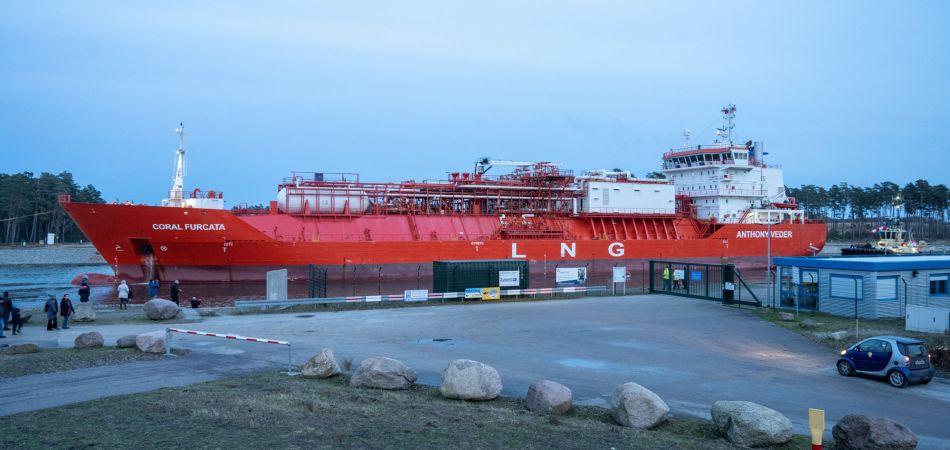 Lubmin (dpa) - First Wilhelmshaven in Lower Saxony, now Lubmin in Mecklenburg-Western Pomerania – German Chancellor Olaf Scholz will open Germany's second terminal for the import of liquefied natural gas (LNG) on Saturday. Federal Economics Minister Robert Habeck and the premier of Mecklenburg-Western Pomerania, Manuela Schwesig, are also expected to attend the handover of the last outstanding permit to the operators.
Like the terminal in Lower Saxony, the Lubmin plant stands for Germany's efforts to create alternatives to the absence of Russian gas supplies. The terminals also stand for the high speed at which those responsible have set about building Germany's own import infrastructure for liquefied natural gas. The terminals were planned, approved and built within months.