17.09.2018
Show about Katia Mann in Lithuania
An exhibition in the Lithuanian Nida is dedicated to the role of the woman at the side of Thomas Mann.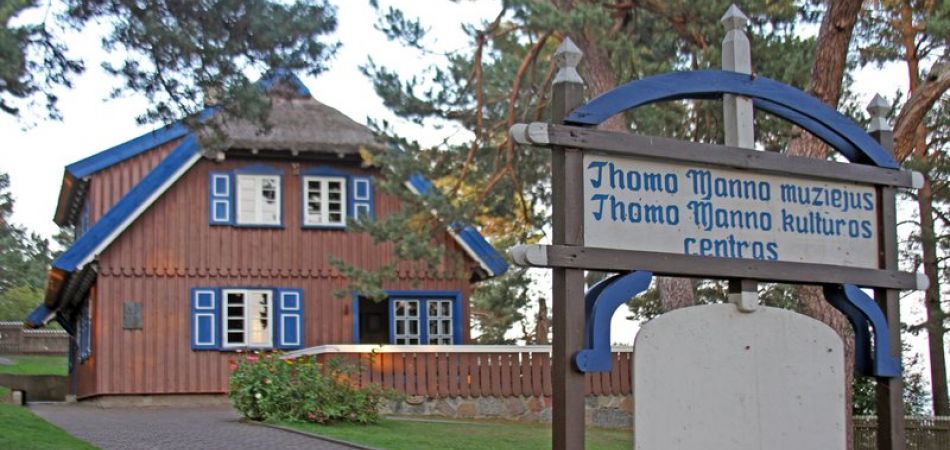 Nida (dpa) - A new exhibition has opened in the Thomas-Mann-Haus museum in the Lithuanian village of Nida exploring the role that Katia Mann played at the side of her famous husband. The show titled "Frau Thomas Mann" is part of the permanent exhibition in the erstwhile summer retreat of the Mann family. Six panels illustrate the life and activities of Katia Mann.
"We want to show what a strong woman Katia Mann was and how important she was for Thomas Mann," said Jurate Ruzveltiene of the Thomas Mann Cultural Center. Katia Mann (1883-1980) took care the couple's six children and household, was the confidante and advice-giver for her husband, and typed his hand-written manuscripts. Her own stories and descriptions of her experiences also served to give Thomas Mann ideas for his writing, Ruzveltiene said.
Pleased by the beauty of the landscape and nature of the area, Thomas Mann had a summer house built in the Baltic Sea fishing village of Nida. He and his family spent three summers - 1930-1932 - there. Today the house services as a cultural center and museum. Mann (1875-1955) won the Nobel literature prize in 1929.