Showing unity
Russia has been attacking Ukraine for four weeks. Nato, the G7 and the EU are therefore standing shoulder to shoulder.
24.03.2022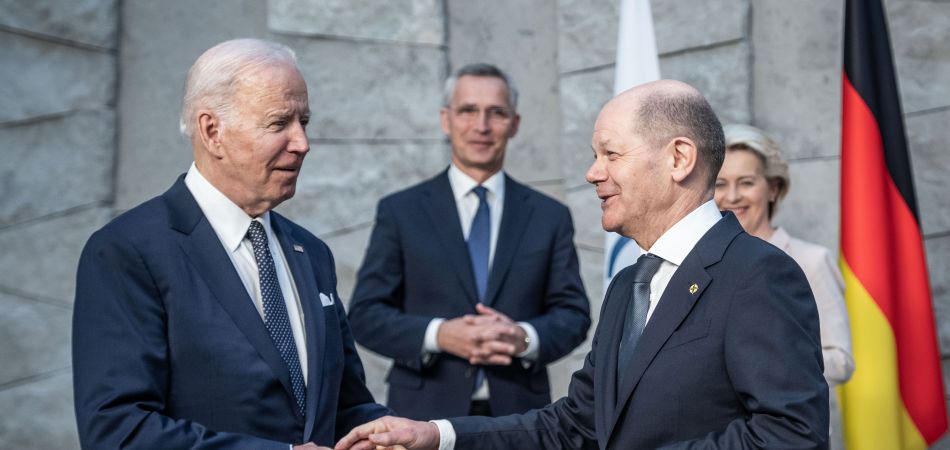 Brussels/Kiev (dpa) - With several top-level meetings in Brussels, the Western community of states is keen to demonstrate unity in the Ukraine war. Four weeks to the day after Russia invaded its neighbour, the heads of state and government of the Nato states met on Thursday for a special summit. Afterwards, summit meetings of the Group of Seven (G7) and the European Union (EU) were also scheduled there. US President Joe Biden also came to Europe to join the consultations of the heads of state and government.
On the sidelines of the meeting, Nato Secretary General Jens Stoltenberg made it clear that despite its military superiority, Nato continues to rule out any military intervention in the Ukraine war. "We are doing this because we have a responsibility to ensure that this conflict does not escalate beyond Ukraine," he said, adding that this would "cause even more suffering, even more deaths, even more destruction".
Together with the Europeans, Biden is planning to announce steps that will allow Europe to become less dependent on gas, oil and coal from Russia with US help. This is what his security advisor Jack Sullivan told journalists on the flight to Europe, reports the "New York Times". The aim, he said, was to make oil and gas available in the short term and also to find new suppliers in the long term. So far, German Chancellor Olaf Scholz (SPD) has rejected any boycott of Russian energy supplies in the near future.