Speed limit becomes election issue
It's a word that is always the subject of heated debate: "speed limit". The political parties have now adopted a stance. Will voters make their wishes clear in the autumn?
12.07.2021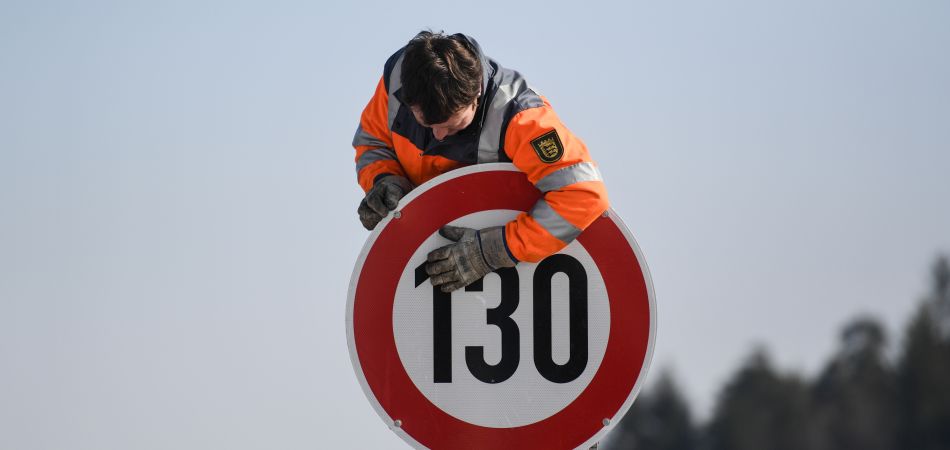 Berlin (dpa) - It is a political perennial with built-in potential to stir up emotions – and has already entered into the 2021 Bundestag election campaign: should a general speed limit be introduced on German motorways after all, something that has been the subject of such bitter dispute for decades? The SPD, the Greens and the Left are campaigning for a speed limit, while the CDU/CSU, the FDP and the AfD still vehemently oppose one. In the past, this traditionally confrontational position has always resulted in nothing changing, literally giving continued free rein to motorists to drive as fast as they like. Can the major issue of climate protection possibly give rise to some unexpected movement this time?
Federal Transport Minister Andreas Scheuer has already drawn a clear line of defence for the election campaign: "The argument for a general speed limit is a political instrument, for some even a fetish," said the CSU politician. "Citizens can decide when they vote whether they want freedom in mobility – or restrictions and bans."
Those who support a speed limit, such as the German environmental aid organisation Deutsche Umwelthilfe, argue that massive reductions in carbon emissions are needed, especially in transport, if the climate targets for 2030 are to be achieved. And the measure that would entail the highest potential savings is a speed limit of 120 kilometres per hour (km/h) on motorways, 80 km/h outside towns and 30 km/h in urban areas. Furthermore, a speed limit would massively increase road safety by reducing the number of accidents, believes the organisation.
Scheuer countered: "German motorways are the safest roads in the world. We have more problems with road safety on rural roads, that's where our focus needs to be." In any case, he said, speed limits already apply on about a third of the motorway network, with the average speed being 117 km/h. The system of recommending a guideline speed of 130 has proven successful.
More about the political system in Germany