Steinmeier at enthronement ceremony
The German president Frank-Walter Steinmeier visits Tokyo to witness the enthronement of the new Japanese emperor.
22.10.2019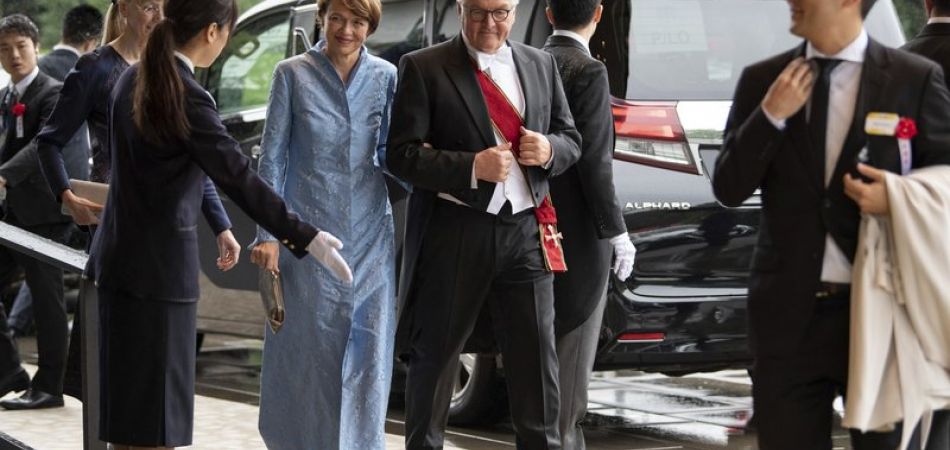 Tokyo (dpa) - The enthronement of the new Japanese emperor reflected hopes for the future as well as past tradition, German President Frank-Walter Steinmeier said in Tokyo on Tuesday.
"History, tradition, the joy of the new imperial couple at their enthronement, and also much hope for the future," Steinmeier said after the conclusion of the half-hour ceremony formally placing Emperor Naruhito on the Chrysanthemum Throne.
Steinmeier and his wife Elke Buedenbender were among 2,000 dignitaries from around 190 countries and international organizations invited to the ceremony in the Imperial Palace.
The ceremony formed the climax of a series of rituals that began in May when Naruhito succeeded his father Akihito. Akihito was the first emperor to step aside during his lifetime in the past 200 years.
Steinmeier was using the occasion of his visit for talks with Japanese leaders on topics of mutual interest, such as "the consequences of demographic change."