Steinmeier favours more honest, intelligent and robust foreign policy
Steinmeier will be the first German President in almost 40 years to address the UN General Assembly. During his speech, he will answer the question: What should be done following the failure in Afghanistan?
24.09.2021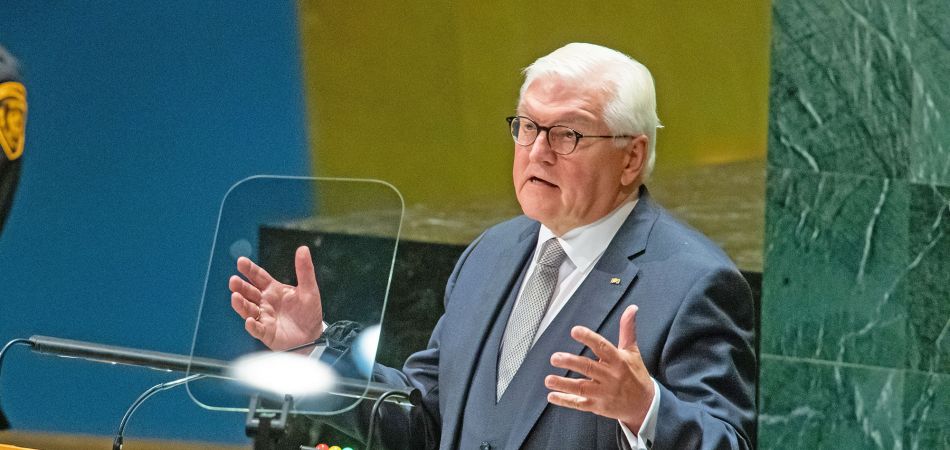 New York (dpa) - German President Frank-Walter Steinmeier will be calling for more honest, intelligent and robust German foreign policy as a consequence of the West's failure in Afghanistan. A "retreat from the world" is not an option, he will say on Friday, according to a manuscript distributed in advance. This will be the first speech given by a German president to the UN General Assembly in almost 40 years.
Steinmeier will make an urgent plea for more German and European responsibility in the world – including but not solely on a military level: "Military strength without the will for understanding and without the courage for diplomacy will not make the world a more peaceful place. We need to be strong in terms of negotiations as well as in terms of defence."
The first and only speech to date by a German president to the UN General Assembly was given by Karl Carstens in 1983. Normally, it is up to the German government to present Germany's positions to representatives of the 193 member states of the United Nations. However, Chancellor Angela Merkel (CDU) and Foreign Minister Heiko Maas decided to let the head of state appear on the world stage instead of them this time.