Steinmeier to attend memorial service in Hanau
One year after the attack in Hanau, the Federal President wants to make it clear that the victims of the racially motivated act have not been forgotten.
19.02.2021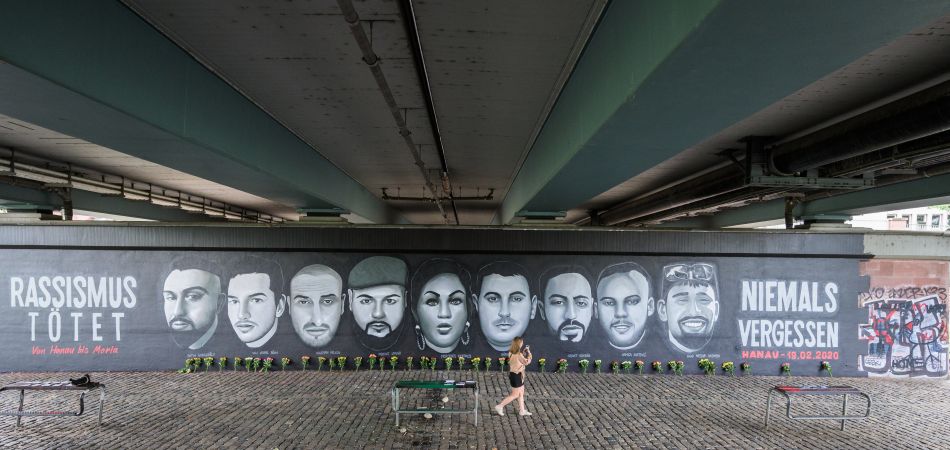 Hanau (dpa) - On the anniversary of the attack in Hanau that left nine dead, Federal President Frank-Walter Steinmeier wishes to express his sympathy in the city today to relatives of those who died and make a stand against racism and right-wing extremism. Alongside Hesse Prime Minister Volker Bouffier (CDU), Mayor of Hanau Claus Kaminsky (SPD), survivors and bereaved families, Steinmeier will take part in a memorial service in Hanau. On Thursday evening, almost 3,000 people had already commemorated the victims of the attack in a demonstration through Frankfurt's city centre. Demonstrators repeatedly chanted "Hanau was no isolated incident".
On the evening of 19 February 2020, 43-year-old German Tobias R. had shot and killed nine people with foreign roots at several locations in the city in the Rhine-Main region and is then thought to have killed his mother and finally himself. Beforehand, he had published pamphlets and videos with conspiracy theories and racist views on the internet. The crime had caused horror throughout Germany. Numerous organisations and representatives of politics, culture and public life had expressed their sympathy to the bereaved and demanded consistent action against right-wing extremists.