Steinmeier urges Putin: "Stop the madness"
German President Frank-Walter Steinmeier has urged Russia's President Vladimir Putin to immediately stop the attack on Ukraine. 
25.02.2022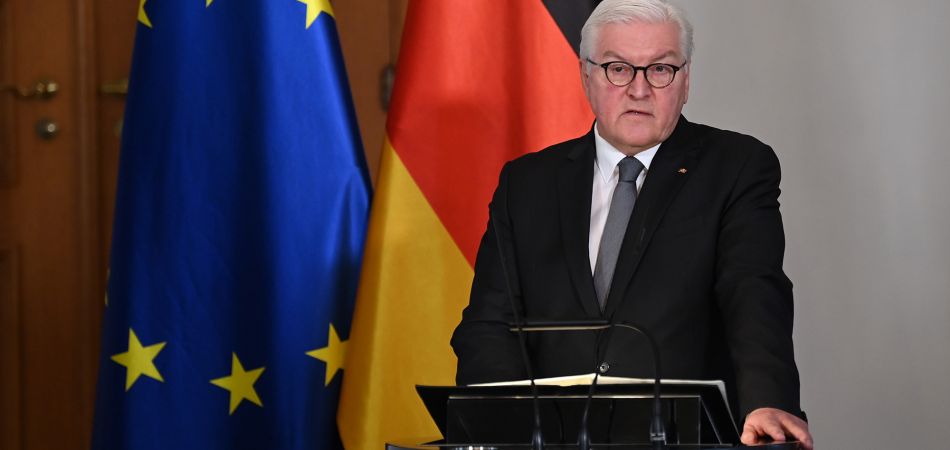 Berlin (dpa) - German President Frank-Walter Steinmeier has urged Russia's President Vladimir Putin to immediately end the attack on Ukraine. "Stop the madness of this war. Now!", Steinmeier said in a statement at his official Berlin residence Schloss Bellevue on Friday. Putin had "unleashed a war of aggression against Ukraine under false pretexts". He said it was terrible what the people there were now having to live through: "Death and injury, destruction, expulsion, the suffering of many thousands of people, all in our vicinity." Putin, he said, was shedding the blood of the people he had only recently described as brothers. 
Steinmeier stressed that Germany's thoughts were with the people in Ukraine who were the victims in this war. "The actions of their president will also have bitter consequences for the people in Russia. I say to them all: We do not want any enmity with the Russian people. On the contrary. But this injustice cannot be allowed to stand without a clear response." To this end, he said that the German government was working together with its partners in Nato and the EU. "You can depend on that." Steinmeier emphasised: "Germany will do its part to deter and dissuade Putin from violence against our partners in the alliance." He added that this would "demand a lot of the Germans".
The German president renewed his appeal to the Kremlin leader not to underestimate the power of democracies, adding that the people of Germany should not do so either. "It is good that people are taking to the streets and squares in our country and expressing exactly that. Let us show our sympathy and solidarity towards the people of Ukraine." "The Russian president should not believe for a second that the people in Germany and Europe will simply accept this brutal violence," Steinmeier continued. At the same time, he said, those in Russia who wanted peace should be shown that they were not alone. "Let us show each other and our partners right now what is important to us: we want peace, freedom, justice and self-determination for the peoples of Europe."