Successful support conference for Moldova
On the initiative of Germany's Foreign Minister Annalena Baerbock, 45 states and organisations are joining forces to support Ukraine's southern neighbour.
06.04.2022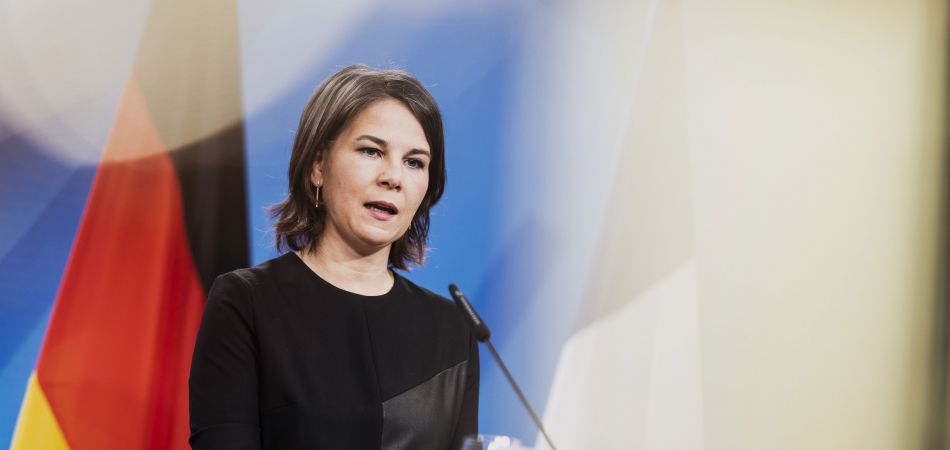 Berlin (dpa) - An international support conference for Moldova, which is under considerable strain due to the influx of war refugees from Ukraine, has agreed on hundreds of millions of euros in financial aid for the country. Participants also pledged to quickly take in 12,000 war refugees from Moldova, Foreign Minister Annalena Baerbock said at the conference in Berlin. The ex-Soviet republic is one of the poorest countries in Europe.
According to the final declaration, the participants agreed to bolster Moldova's financial resilience with a total sum of around 660 million euros, including a good 108 million euros in direct grants and 530 million euros in credit lines. On behalf of Germany, Chancellor Olaf Scholz (SPD) pledged an untied financial loan of 50 million euros.
Baerbock stressed that there is every sign "that we are still at the beginning of this crisis, of this terrible war, that together we need staying power." To this end, she said, a long-term support platform for Moldova had been set up.
The conference, which was attended by 36 states and 9 international organisations, was organised by Baerbock together with her French and Romanian counterparts Jean-Yves Le Drian and Bogdan Aurescu, after she herself had recently visited Moldova and a border crossing to Ukraine.