"Textbook start": Maurer in space
The German astronaut Matthias Maurer has set off for the International Space Station ISS. Nasa has enthusiastically talked of a "perfect start". 
11.11.2021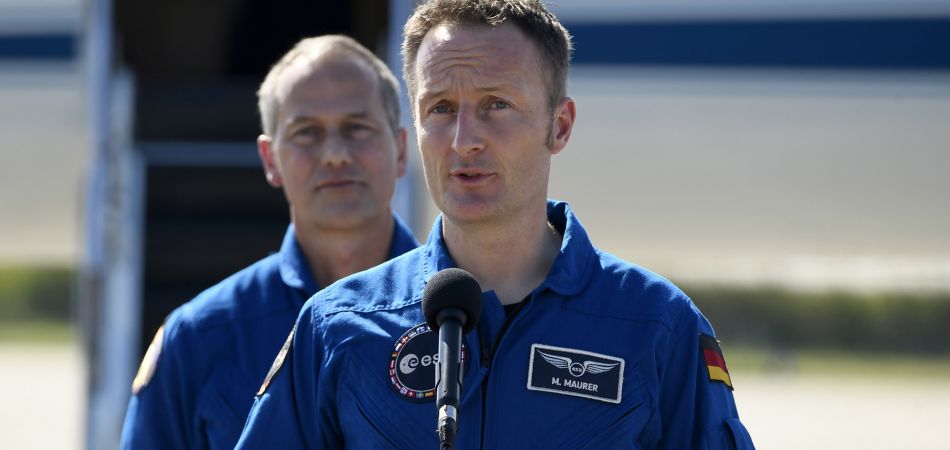 Cape Canaveral (dpa) - After numerous postponements, the German astronaut Matthias Maurer set off for the International Space Station ISS after a "textbook start" – making him the twelfth German in space. Together with three Nasa colleagues, the 51-year-old astronaut from the German state of Saarland took off on Thursday from the Cape Canaveral Cosmodrome in the US state of Florida to the International Space Station ISS, powered by a Falcon 9 rocket on board a Crew Dragon. This puts a German astronaut in space again for the first time in three years. "From my point of view, it was a great start," said Maurer's colleague Alexander Gerst, who was previously the last German on board the ISS in 2018, in Cape Canaveral. Nasa manager Steve Stich also spoke of a "perfect start".
After a flight time of around 22 hours, Maurer and his Nasa colleagues Thomas Marshburn, Raja Chari and Kayla Barron – the so-called "Crew-3"  - are scheduled to dock with the ISS on Friday. As a mascot, they took a stuffed toy turtle on board their "Crew Dragon", which began to hover shortly after launch, indicating the start of weightlessness. Chari and Barron are part of a Nasa astronaut selection group affectionately known as "turtles".
Maurer is the first German to have flown in a "Crew Dragon" of Elon Musk's private space agency SpaceX. The astronaut is to spend roughly six months carrying out numerous experiments on the ISS at an altitude of around 400 kilometres. In addition, the astronaut from the European Space Agency (ESA) will probably also complete an outside mission. At 51, Maurer is the oldest German astronaut on a maiden flight. The man with a doctorate in materials science beat more than 8,000 candidates when he applied to the ESA and trained for years for his zero-gravity journey.