UN Climate Summit COP27: "New chapter in climate policy"
For the first time, agreement has been reached on a common fund to compensate for climate loss and damage in poorer countries. Some issues remained unresolved and controversial.
20.11.2022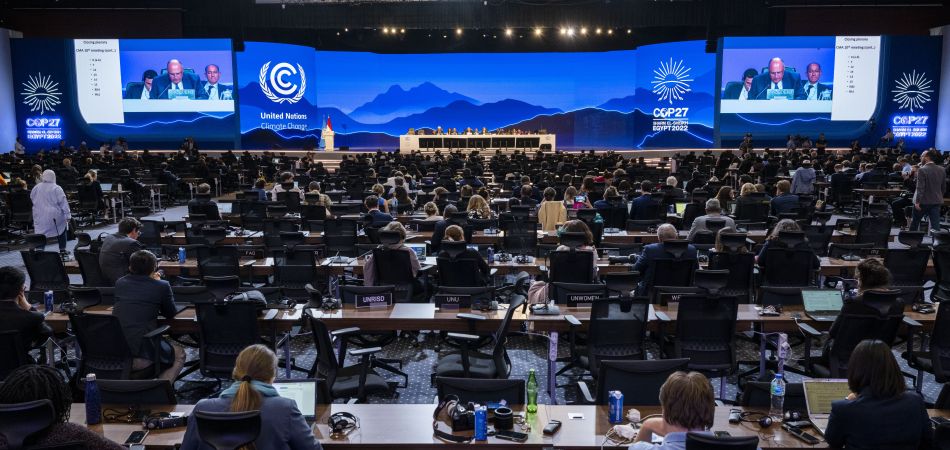 Sharm el-Sheikh(dpa) - It is a breakthrough after decades of debate: The UN Climate Change Conference has agreed for the first time on a common fund to compensate for climate loss and damage in poorer countries. In their final declaration, the approximately 200 countries also reaffirmed their earlier decision to phase out coal.
The new compensation fund is intended to cushion the unavoidable consequences of global warming – such as increasingly frequent droughts, floods and storms, but also rising sea levels and desertification. Developing countries that are particularly vulnerable are to benefit.
UN Secretary-General António Guterres called the new loss and damage fund an important step towards justice. German Foreign Minister Annalena Baerbock said: "This is a new chapter in climate policy." She said that a process had been initiated that would ensure that those countries that today emit particularly high levels of greenhouse gases would also be held accountable – although "many issues still remain unresolved and controversial," as Baerbock admitted.
Moreover, she said, it had been possible to prevent backpedalling on the results of the climate conferences in Glasgow and Paris, and to defend the goal of limiting global warming to 1.5 degrees compared to pre-industrial times. However, she lamented, "The fact that overdue steps to mitigate and phase out fossil fuels have been blocked by some major emitters and oil-producing countries is more than frustrating. This is costing the world precious time in moving towards the 1.5 degree path."
Baerbock also criticised: "In the final declaration, we Europeans advocate a clear commitment to the global phase-out of fossil energies, and there was a lot of support for this – though also fierce opposition from a few states." For the first time, however, the central role of renewable energies has been highlighted, she added. EU Commission Vice President Frans Timmermans also criticised the final declaration as being "not enough of a step forward for people and the planet".
The Executive Director of Greenpeace Germany, Martin Kaiser, praised the agreement on compensation payments, but urged: "Now those countries that caused the climate crisis have to face up to their responsibility and generously contribute to the new aid fund."
The next UN Climate Change Conference will take place in the United Arab Emirates at the end of 2023.