Von der Leyen nominated as EU's commission president
German defence minister would be the first woman to take on the top political post in the European Union.
03.07.2019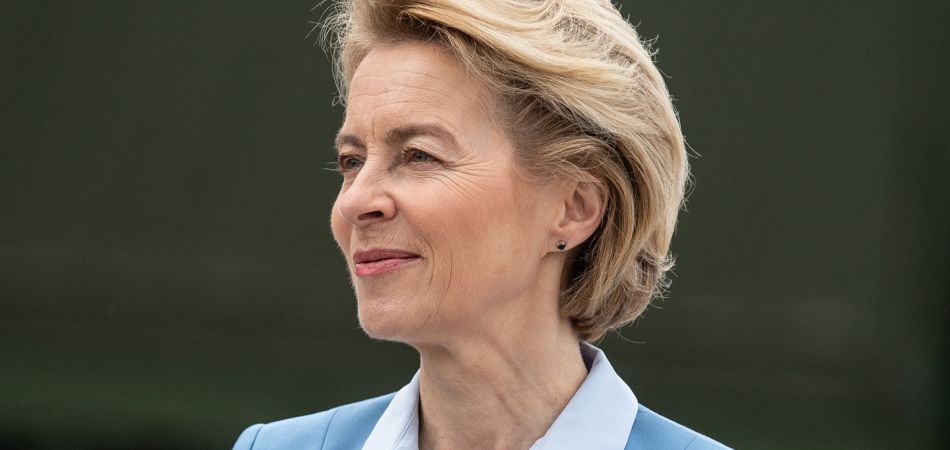 Berlin (dpa) - Ursula von der Leyen, the 60-year-old member of Chancellor Angela Merkel's centre-right Christian Democratic Union (CDU), was put forward by EU leaders on Tuesday to succeed Jean-Claude Juncker as European Commission president.
The job as head of the EU's executive branch would solidify her trajectory as a trailblazer in politics: She became Germany's first female defence minister in 2013, and now could go on to become the bloc's first female commission president.
The centre-left Social Democrats (SPD), who are in coalition with the CDU, have criticized the plans. Due to that SPD opposition, Merkel said on Tuesday that the German government would abstain from formally nominating its own defence minister, even as the 27 other member states gave their backing.
The trained physician is respected among NATO partners for her plans to boost military cooperation within the EU. Rumour has it that France in particular was supportive of her bid for the job, and perhaps even put her forward as a candidate. A move to Brussels would for von der Leyen be a move back to the city of her birth. She attended a multilingual European school in the Belgian capital until 1971 and speaks fluent French.
Amid much disagreement over who should get the EU's leading roles following elections that dealt heavy blows to the establishment parties, news website Politico reported that French President Emmanuel Macron proposed to Merkel that von der Leyen might in fact be the right pick for the commission president, and that Christine Lagarde should head the European Central Bank (ECB).
Von der Leyen brings with her a solid background in national security as well as experience on the international stage. Appearances such as that at the Berlin Security Conference last year, in which she advocated for an "army of Europeans," could be seen as campaign speeches.
"The goal is, when the next crisis comes, and who knows where that is and how it will come, that we as Europeans are in a position to decide to act and then to indeed take the right steps," von der Leyen said. On the same day, she called for a new foreign policy strategy that would allow for majority decisions across the bloc, preventing individual member states from blocking action.
Von der Leyen's exemplary grade point average in school-leavers' exams - Abitur, as they are known in Germany - set her up for a career as a high flyer. She went on to study medicine, earning a doctorate, before switching to politics. Her family life, as a mother of seven children, also doesn't appear to have held her back.
Von der Leyen, the daughter of a former state premier for Lower Saxony, has carved out a broad resume in public office, serving as social affairs minister in that state from 2003, before moving to federal level with posts as families minister from 2005 and labour minister from 2009. Then she took on the defence portfolio, where she made modernizing the Bundeswehr her mission.